When Daniel Houghton graduated from college in 2010, he started a one-man multimedia business after working as a photojournalist for The Seattle Times, the Associated Press, and the US Army. At the age of 23, a video he made caught the attention of tobacco and real estate magnate Brad Kelley and he quickly accepted a job offer to run Kelly's new media company. Two years later, he was appointed CEO of one of the world's most iconic travel brands, Lonely Planet.
The guidebook industry was suffering when Houghton took the helm of Lonely Planet, with sales declining 40 percent over a five-year period. In addition to declining print sales, Lonely Planet's digital offerings could not compete in the current market, despite having been one of the first 25 companies on the internet. Under Houghton's leadership, he transformed the company's online presence with innovative features that made travel easily accessible for all. As a result, digital sales grew to 30 percent of Lonely Planet's revenue and print sales increased by nearly 27 percent over a five-year period. In January 2018, Lonely Planet was named by Fast Company as one of the "World's Most Innovative Companies".
A lifelong traveler, Houghton has visited more than 35 countries and logged two million miles over the course of his career. He was named one of Forbes magazine's "30 under 30" who are changing the media industry in 2017. He speaks regularly across the world, including keynote presentations for Booking.com, Vidanta Foundation, and the World Summit for Nobel Peace Prize Laureates and has regularly appeared on CNBC as a travel expert.
In November 2019, Houghton released his first book, Wherever You Go: A Guide to Mindful, Sustainable, and Life-Changing Travel, which focuses on the growing trend of "mindful travel," a term that embraces not only green practices and leaving a light footprint, but also intellectual curiosity and respectful observance of other cultures—and a focus on living in the moment rather than posting the perfect photo on social media. He shares his own personal story of how travel opened his eyes to a greater diversity of experiences and perspectives and shows how we can practice this mindset even on the local level, when traveling to a new restaurant or exploring a new neighborhood. Woven throughout are fascinating travel stories from luminaries such as Richard Branson, Netflix star and Everybody Loves Raymond creator Phil Rosenthal, and record-setting Dutch sailor Laura Dekker—people for whom travel has become not just a pleasure, but a meaningful life purpose.
Houghton stepped down as Lonely Planet's CEO in May 2018. He lives on a farm outside of Nashville, TN.

Business Transformation
Digital Transformation
Innovation
How to Effectively Be a Young Leader
The Future of the Travel Industry
How Travel Can Change the World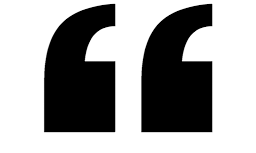 Daniel Houghton is an inspiration to entrepreneurs everywhere, and from his story, we learn a crucial lesson. When your dream job presents itself, make sure you grasp it. Then, hang on for the ride of your life."
— Inc.com