Karen Rinaldi
Author, publisher, and professional preacher of the gospel of "suckitude"
Karen Rinaldi is a writer and author who has spent more than twenty years in the publishing industry. In 2012, she founded Harper Wave, an imprint at HarperCollins Publishers, and serves as its publisher and senior vice president.
Outside the world of publishing, Rinaldi has enjoyed "sucking" at a variety of hobbies. These include skiing, horseback riding, boxing running, rollerblading, and cycling, before finding surfing — a sport she has dedicated nearly two decades of her life to doing without ever coming close to getting good at. Inspired by her viral New York Times article, her book, (It's Great To) Suck at Something, examines how the freedom of sucking at something can help you build resilience, embrace imperfection, and find joy in the pursuit rather than the goal. Rinaldi's philosophy is that the key to a richer, more fulfilling life is finding something to suck at. (It's Great to) Suck at Something is an eye-opening invitation to embrace our shortcomings as the very best of who we are and to open ourselves up to adventure. She draws from sources as diverse as Anthony Bourdain and Jean-Paul Sartre, among many others, and explores sucking as a lost art we must reclaim for our health and our sanity.
Her first novel, The End of Men, was the basis for the 2016 feature film Maggie's Plan, directed by Rebecca Miller and starring Julianne Moore, Greta Gerwig and Ethan Hawke. Rinaldi has been published in The New York Times, Oprah.com, Time, Literary Hub, Glamour.com, and other publications. She lives in New York and New Jersey with her husband and two sons.
(It's Great To) Suck at Something
The End of Men
Busting the Myth of Perfectionism
Defining a New Middle Age
The Counter-Intuitive Call to Suck at Something and Why It's a Good Thing (When Everything in Our Lives Tells Us Otherwise).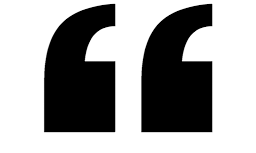 Rinaldi's book feels more like a movement than just another self-help guide. . . . The book is lighthearted but intimately introspective; the overarching message is empowering without being cheesy."
— The Washington Post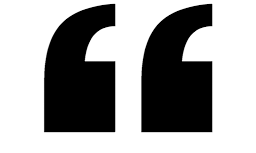 Show[s] how joy and growth come from risking failure and letting go of perfectionism."
— The Wall Street Journal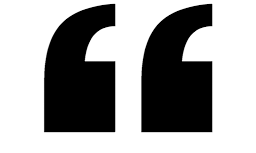 Rinaldi's remarkable anti self-help book is soulful, smart, and funny. I dare you to step away from this book unmoved to do something sucky with your life. I'm overwhelmed by love for this wholly original work that is destined to become a classic."
— Susannah Cahalan, #1 New York Times bestselling author of Brain on Fire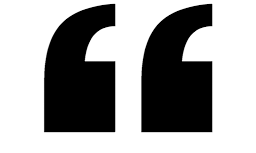 To live happy lives, we need to live in an atmosphere of growth—to feel that we're learning, teaching, helping, or creating. But an atmosphere of growth often means accepting that . . . we suck at something! In this thought-provoking, engaging examination, Karen Rinaldi explains how our lives are more satisfying and rich when we give ourselves the opportunity to experiment, struggle, and play."
— Gretchen Rubin, #1 New York Times bestselling author of The Happiness Project and Outer Order, Inner Calm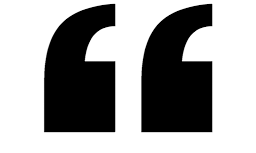 Karen Rinaldi may suck at many things, but writing books is not one of them. Never has there been a more eloquent explanation that true happiness lies in going far, far outside your comfort zone. This fascinating, funny, and important ode to risking failure and being bold has inspired me to suck at many new activities and provides a much-needed screed against the dangers of perfectionism (which is why I'm not even going to proofread this blurb)."
— A.J. Jacobs, New York Times bestselling author of The Year of Living Biblically and Thanks a Thousand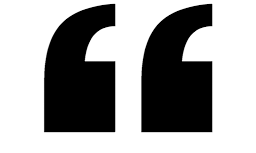 A goofy yet wise celebration of taking joy in passions instead of talents. Making 'a case for discomfort' and the life-affirming practice of 'transcending our usefulness,' [. . .] Rinaldi's seductive lessons and 'embrace of messiness and incompleteness' will inspire readers looking to spark personal change."
—Publishers Weekly
"Women Who Inspire: Author Karen Rinaldi"

July 26, 2019
"These Amazon best-selling books are the ultimate beach reads"

July 26, 2019
July 5, 2019
June 22, 2019
"The New Rules of Middle Age, Written by Women"

May 8, 2019
"Karen Rinaldi's 6 Favorite Books That Will Help You Understand Yourself"

May 25, 2019
"How I Stopped 'Doing It for the 'Gram' and Learned to Love 'Unlikeable' Moments"

May 22, 2019
"Maybe You Suck at Writing (and Why That's OK)"

May 21, 2019
"It's Great to Suck at Writing"

May 10, 2019
"The Stuff That Matters With Karen Rinaldi and David Romanelli"

May 6, 2019
"(It's Great to) Suck at Something: The Unexpected Joy of Wiping Out and What It Can Teach Us About Patience, Resilience, and the Stuff that Really Matters"

May 2019
"(It's Great to) Suck at Something"

April 28, 2017