Reginald Dwayne Betts
2021 MacArthur Fellow, award winning author, poet, lawyer, and outspoken advocate for criminal justice reform
In October 2018, The New York Times Magazine published Reginald Dwayne Betts' long essay "Getting Out." Several months later, the piece was awarded a National Magazine Award. The publication was another example of Betts entering into a new genre and bringing the same depth and richness of self-reflection and exploration of the central problem on this generation: incarceration and its effects on families and communities.
Betts transformed himself from a sixteen-year old kid sentenced to nine-years in prison to a critically acclaimed writer and graduate of the Yale Law School. He has written four collections of poetry, the critically acclaimed Redaction, Felon, Bastards of the Reagan Era, and Shahid Reads His Own Palm. When he was awarded the PEN New England Award for poetry for his collection, Bastards of the Reagan Era, judge Mark Doty said: "Betts has written an indelible lament for a generation, a necessary book for this American moment." His memoir, A Question of Freedom: A Memoir of Learning, Survival, and Coming of Age in Prison, is the story of a young man confined in the worst prisons in the state of Virginia, where solitary confinement, horrific conditions, and the constant violence threatened to break his humanity. Instead, Betts used the time to turn himself into a poet, a scholar, and an advocate for the reform of the criminal justice system.
Betts' third collection of poetry, Felon, interrogates and challenges our notions of justice. Longtime New York Times critic, Michiko Kukatani calls Betts' work both "haunting and harrowing." His most recent collection, Redaction, follows from the collaborative installation created with visual artist Titus Kaphar entitled The Redaction. This collaboration was originally displayed as an exhibition of prints at MoMA PS1. Drawing inspiration and source material from lawsuits filed by the Civil Rights Corps on behalf of people incarcerated because of an inability to pay court fines and fees, The Redaction features poetry by Betts in combination with Kaphar's etched portraits of incarcerated individuals. Together, Betts' poems and Kaphar's printed portraits blend the voices of poet and artist with those of the plaintiffs and prosecutors, reclaiming these lost narratives and drawing attention to some of the many individuals whose lives have been impacted by mass incarceration.
A widely requested speaker, Betts often gives talks about his own experience, detailing his trek from incarceration to Yale Law School and the role that grit, perseverance, and literature played in his success. In addition, he has given lectures on topics ranging from mass incarceration to contemporary poetry and the intersection of literature and advocacy. Betts has given commencement speeches at Quinnipiac University and Warren Wilson College and has lectured widely at universities and conferences, including Harvard Law School, Yale Law School, the University of Maryland, the Beyond the Bench conference, and a wide range of organizations across the country.
Between his work in public defense, his years of advocacy, and Betts' own experiences as a teenager in maximum security prisons, he is uniquely positioned to speak to the failures of the current criminal justice system and presents encouraging ideas for change. As a result of that work, President Barack Obama appointed Betts to the Coordinating Council of the Office of Juvenile Justice and Delinquency Prevention and, more recently, Governor Ned Lamont of Connecticut appointed him to the Criminal Justice Commission, the state body responsible for hiring prosecutors in Connecticut.
Named a 2018 Guggenheim Fellow and a 2018 NEA Fellow, Betts' poetry has long been praised. His writing has generated national attention and earned him a Soros Justice Fellowship, a Radcliffe Fellowship, a Ruth Lily Fellowship, an NAACP Image Award, and New America Fellowship. Betts has been featured in The New York Times, The New Yorker, and The Washington Post, as well as being interviewed on NPR's Fresh Air, The Travis Smiley Show and several other national shows. He holds a B.A. from the University of Maryland; an M.F.A. from Warren Wilson College, where he was a Holden Fellow; and a J.D. from Yale Law School, where he was awarded the Israel H. Perez Prize for best student note or comment appearing in the Yale Law Journal. He is a Ph. D. in Law candidate at Yale and, as a Liman Fellow, he spent a year representing clients in the New Haven Public Defender's Office. Betts was also one of 25 selected for the 2021 MacArthur Fellowship—a prestigious honor, also known as a genius grant, that awards exceptionally talented and creative individuals with a significant, unrestricted grant.

A Question of Freedom: Learning, Survival, and Coming of Age in Prison
In this lecture, Reginald Dwayne Betts chronicles the years he spent in prison, reflecting on his crime and sharing how his experiences and the books he discovered while incarcerated ultimately came to define him. It is an inspirational tale of transformation that speaks to the power of language and examines the important intersection of art and social justice.
The Circumference of a Prison: Youth, Race, and the Failures of the American Justice System
Reginald Dwayne Betts knows the hazards of juvenile incarceration firsthand. Arrested at age sixteen, Betts served eight years in an adult prison, coming of age behind bars. Today, Betts uses his experiences to speak about the current state of the criminal justice system—including, sentencing juveniles as adults, solitary confinement, maximum security prisons, the collateral consequences of a criminal record—and presents promising ideas for reform.
An Evening of Poetry with Reginald Dwayne Betts
An award-winning poet, Reginald Dwayne Betts will read from his critically-acclaimed collections of poetry, Felon, Shahid Reads His Own Palm and Bastards of the Reagan Era, and discuss the inspiration behind his works.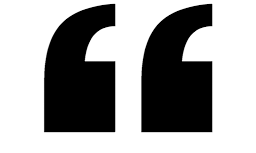 Dwayne Betts' Felon: An American Washi Tale was deeply moving, and even in Covid-era virtual format the audience was captivated. I've been receiving emails from colleagues, students, and alumni with effusive praise—"powerful" is a word that appears repeatedly. Beyond that, Dwayne was a delight to work with, exceeding all expectations. We look forward to hosting him in person someday.
— Wayne State University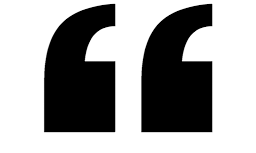 Dwayne Betts describes my field, criminal law, as 'the business of human tragedy.' He's right. In Bastards of the Reagan Era, Betts does a remarkable job of describing the precise shape of that tragedy. It comes at the right moment, too, as many Americans are straining to see something beyond 'guilty' and 'prisoner' when they look at criminal law. Betts is a great poet, and a witness to truths that have for too long been shrouded in media fables and easy politics."
— Mark Osler, Prosecuting Jesus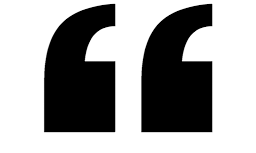 The redemption [Betts] has found in wrestling, fearlessly, with the destructive decisions . . . of his generation's trials is mesmerizing and beautiful in the language and rhythms of his pen."
— Henry Louis Gates, Jr., Alphonse Fletcher University Professor, Harvard University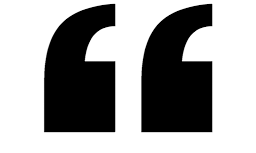 Fierce, lyrical and unsparing, the poems in Bastards of the Reagan Era is a haunting and harrowing book that addresses, through the power of poetry, the trials of coming of age during an era in which unarmed black men and boys are dying at the hands of police officers, and millions are incarcerated by a justice system that turns people into statistics and warps their lives and hopes."
— Michiko Kakutani, The New York Times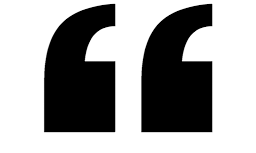 Betts doesn't just have a powerful story to tell. He is a true poet who can write a ghazal that sings, howls, rhymes, and resonates in memory years after it was first read."
― Jericho Brown, On the Seawall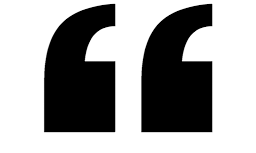 American prisons are the new slave ships for Betts. The image of a black man in chains and cuffs is an image that for many is much to contemplate. Here in this disturbing book of poetry Shahid Reads His Own Palm, Reginald Dwayne Betts takes us back into the whole Afro-American Diaspora. A latter day Paul D, in 'yesterdays yoked'―the lid is rusted solid on the tragedy that is the Black man and women's experience in the new world."
― Stride Magazine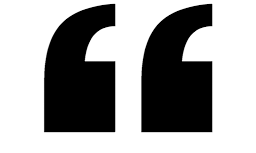 This book is a lesson on living. How does one become a man after being in a cell? A Question of Freedom is not a book of answers. Instead, this memoir is a minder that a black boy can turn his world around. Betts shows us that words are key. This book will unlock your compassion."
— E. Ethelbert Miller, Director of the African American Resource Center, Howard University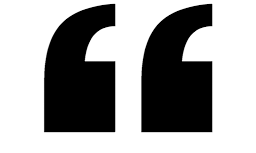 Powerful"
— Michiko Kakutani, The New York Times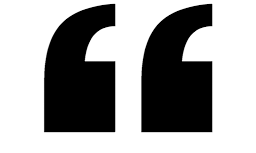 A Question of Freedom is a must-read and should be required reading for all those young sons and grandsons and brothers and nephews and uncles who believe this can't happen to them; it can, even if they can't wrap their brains around such a concept."
— The Baltimore Times
"Dwayne Betts on his mission: Living a life of second chances"

July 10, 2022
"January 6 suspects' D.C. jail complaints are hypocrital, but they're not wrong"

January 7, 2022
"'It feels like the start of something': Reginald Dwayne Betts on his groundbreaking prison library project"

October 8, 2021
"MacArthur will give 25 new fellows $625,000 each to pursue 'high-risk, high-reward' work"

September 28, 2021
"He Found His Path in Nature. It Was Cut Short."

December 14, 2022

"The Search for Beauty in a Prison Cell"

November 25, 2022

"Kamala Harris, Mass Incarceration, and Me"

October 20, 2020

"With Books and New Focus, Mellon Foundation to Foster Social Equity"

June 30, 2020

"Could an Ex-Convict Become an Attorney? I Intended to Find Out"

October 16, 2018
""The Difference Between Prison and America Unsettles Me": A Conversation with Reginald Dwayne Betts"

July 2, 2020
"Reginald Dwayne Betts's Poetry After Prison"

October 7, 2019

"A Poet, with Prison Behind Him, Becomes an Attorney"

November 7, 2017
"I Spent My Teen Years in Solitary Confinement and This Is What I Learned"

January 28, 2016