John Paul "JP" Brammer is an author, illustrator, and columnist from rural Oklahoma currently based in Brooklyn, NY. Much of Brammer's work, including essays, short fiction, illustrations, and artwork has appeared across national outlets including The Cut, The Washington Post, Food & Wine, Catapult, Business Insider, and more. He has been chosen as an OUT 100 honoree and recognized by TIME Magazine for running the popular advice column "¡Hola Papi!", which first started on Substack with thousands of dedicated subscribers, and is now syndicated on The Cut. Brammer is also working with Netflix on The Most, a small team that creates content, consults on projects, and builds community based on the company's LGBTQ material.
Brammer's book, ¡Hola Papi! How to Come Out to Your Boyfriend in a Walmart Parking Lot and Other Life Lessons in Love, Race, and Sexuality, is a hilarious, heartwarming memoir-in-essays chronicling his journey growing up as a queer, mixed-race kid in America's heartland to becoming the "Chicano Carrie Bradshaw" of his generation. Called an LGBTQ book "that will change the literary landscape this spring" by Oprah Magazine, ¡Hola Papi! is for anyone—gay, straight, and everything in between—who has ever taken stock of their unique place in the world, as Brammer offers considered advice, intelligent discourse, and fits of laughter along the way.
Whether he is giving a keynote speech or leading an intimate discussion with companies, colleges, conferences, festivals, and more, Brammer is a dynamic and honest speaker. Candidly examining everything from racial and cultural identity, to sexuality and gender, to family and relationships, Brammer brings heartfelt humor, wit, and wisdom in a way that all his audiences can find relatable and inspiring.
¡Hola Papi! How to Come Out to Your Boyfriend in a Walmart Parking Lot and Other Life Lessons in Love, Race, and Sexuality
¡Hola Papi! Advice Column 
Advance Praise for ¡Hola Papi!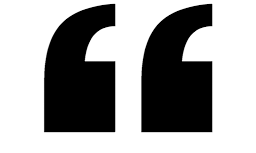 Consoler of the queer and lonely John Paul Brammer—a self-described 'Twitter-addled gay Mexican with anxiety'—expands upon his popular "¡Hola Papi!" advice column, often hilarious and always heartfelt, spinning personal misadventures into invaluable life lessons."
— Oprah Magazine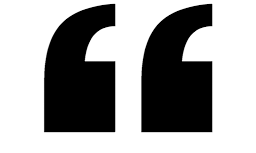 John Paul Brammer brings his trademark heart and wit to essays that reveal how he grew up queer and mixed-race in the American heartland, came out in a Walmart parking lot (he does not recommend it), and became the LGBTQ+ community's favorite advice columnist — the 'Picante Carrie Bradshaw' of his generation"
— The Advocate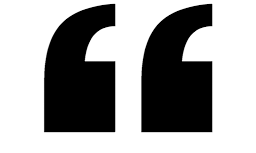 If you haven't been subscribing to John Paul Brammer's ¡Hola Papi! advice newsletter, you've been missing tender and funny and sweet notes on how to go from friends to lovers, questionable Latinx fetishes, and broken hearts. His memoir uses his own life as the source material for hard-earned lessons, keeping the same funny and gentle voice along the way. Being biracial and closeted in rural Oklahoma means that sometimes you end up coming out in a Walmart parking lot, and Brammer is there to guide you along the way."
— Remezcla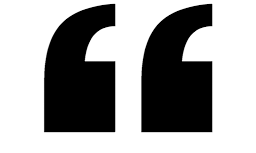 I have for years looked and hoped to find a writer who could write about being (among other things) Mexican-American in a way that not only felt vital and delicate and funny and tender, but also that made me feel more connected to people who did not happen to look like me. John Paul, it would appear, is exactly that. He has a remarkable ability for writing in a way that makes it feel like he's crawling around inside your head, opening up the old wooden chests and trunk that you were never quite smart enough to figure out how to unlock. I loved ¡Hola Papi!. I'm certain you will too."
— Shea Serrano, #1 New York Times bestselling author of Basketball (And Other Things)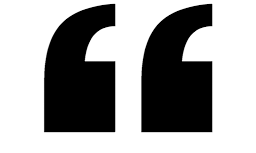 With the briny wit of David Rakoff, the illuminated-from-within wisdom of Cheryl Strayed, and the singular perspective that can only come from JP Brammer, ¡Hola Papi! takes the anxiety-riddled questions of being and otherness and answers them with an expansive openness that will take your breath away. Every essay in this book is revealing, personal, at times cathartic or bracing, and, above all, infused with an endless reserve of compassion. In this way, ¡Hola Papi! is life-giving. It's also life giving as in 'this book gave me life!' if that's how you role. Oh, my heart! My feelings! My soul! This book, which is also so richly funny and well-observed, is a gift to any reader who wants to be reminded of what an extraordinary and complex thing it is to be alive. It is an invigorating and vital read."
— R. Eric Thomas, Bestselling author of Here for It: Or How to Save Your Soul in America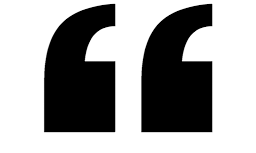 I've been a fan of JP Brammer's for years now, following him from platform to platform in a non-creepy way, of course, always happy to shell out money for the privilege, but his free content online is more than we deserve. I do this because I have been consistently amazed at Brammer's capacity for satire and seriousness, the way his insights lay bare what I was feeling sometimes before I knew it, and how he can break your heart as he makes you laugh. That he does all of this under the auspices of helping anyone is…Well, we are lucky to live in the era of JP Brammer. That really is all."
— Alexander Chee, Author of How to Write an Autobiographical Novel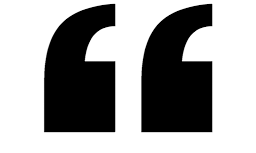 JP Brammer is the best storyteller. Every chapter of this amazing book will sweep you along on a tidal wave of suspense, wit, and gut-wrenching insights into the bewilderment of growing up and figuring out who you are. I love this book so much and I hope Brammer writes many more."
— Heather Havrilesky, "Ask Polly" columnist and author of What If This Were Enough?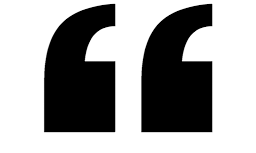 John Paul is so good that he makes me forget I'm reading. I sit down with ¡Hola Papi!, and ten minutes later, I'm crying, sending the funniest lines to my friends, and somehow feeling better about humanity. He's a beautiful writer. But he's also a really welcoming writer. Like, his work invites you in. This book reflects that perfectly."
— Rainbow Rowell, #1 New York Times bestselling author of Eleanor & Park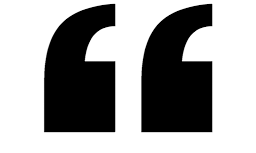 John Paul's writing is a light. His heart, wit, and compassion shine through everything he writes, and his work has a way of making people feel loved, seen, validated, and connected. His perspective is much needed, and his voice needs to be heard far and wide. ¡Hola Papi! tackles race, gender, and sexuality in a way that speaks directly to marginalized communities with humor and warmth, while also bringing all of us into the conversation together. His work is essential and necessary."
— Jonny Sun, TV Writer (Bojack Horseman) and author of Everyone's a Aliebn When Ur a Aliebn Too
"The Grindr Advice Column That Became a Memoir of Modern Queer Life"

June 8, 2021
"John Paul Brammer Says He's Bad At Giving Advice — But You Should Read His Book Anyway"

June 8, 2021
"Advice Expert JP Brammer Tells Us the Secrets to Being Hot"

June 8, 2021
"The radical help of the anti-advice column"

June 7, 2021
"John Paul Brammer, The Advice Columnist Behind 'Hola Papi,' Releases His Memoir"

June 6, 2021

"Hola Papi's Advice For Life In Self-Isolation"

April 21, 2020
¡Hola Papi! writer John Paul Brammer on his new memoir — and the enduring appeal of the advice column"

June 6, 2021
"J.P. Brammer—the Self-Proclaimed "Chicano Carrie Bradshaw"—on His New Memoir ¡Hola Papi!"  

June 4, 2021
"With Hola Papi, advice columnist John Paul Brammer brings his readers into his life"

June 4, 2021
"I Feel Guilty About How Happy I Am"

April 2, 2021

"I Slept With a Woman. Am I Still Gay?"

March 26, 2021

"I Want to Be More Latino. Is That a Thing?"

March 19, 2021
"Nero fiddled as Rome burned. Sarah Palin rapped as America did."

March 11, 2021

"My Mexican American family never celebrated Día de Muertos. Then Abuela died."

October 31, 2019
June 22, 2020
November 8, 2019
"Discovering Chicano Identity Through Tortillas de Harina"

January 10, 2019