Michaeleen Doucleff, PhD, is an award-winning journalist, bestselling author, and a prominent voice on the evolution of parenting and child psychology. A correspondent for NPR's Science Desk, she reports for the radio and the Web in addition to NPR's global health and development blog, Goats and Soda. Doucleff focuses on disease outbreaks, cross-cultural parenting, and children's health. In 2014, she was part of the team that earned a George Foster Peabody award for its coverage of the Ebola outbreak in West Africa. As a science journalist, Doucleff has reported on a broad range of topics, from vaccine hesitancies to how to teach kids to do chores voluntarily. Prior to joining NPR, Doucleff was an editor at the journal Cell, where she wrote about the science behind pop culture.
Her book Hunt, Gather, Parent: What Ancient Cultures Can Teach Us About the Lost Art of Raising Happy, Helpful Little Humans explores parenting strategies from families in three of the world's most venerable communities: Maya families in Mexico, Inuit families above the Arctic Circle, and Hadzabe families in Tanzania. The New York Times, Publishers Weekly, and USA Today bestseller introduces a highly appealing idea for a world where frantic over-parenting has become the norm, proposing that our ancestors may hold the answers to how to master parenting where our modern theories have failed. Curious to learn about more effective parenting approaches, Doucleff lived with families and observed their techniques firsthand, applying them to her own daughter with striking results. She talks to psychologists, neuroscientists, anthropologists, and sociologists and explains how these strategies can impact children's mental health and development.
Doucleff taps into a growing sense of dissatisfaction with contemporary parenting theories, which often conflict and leave parents feeling overwhelmed and unequipped to meet their children's behavioral and emotional challenges.  Filled with practical takeaways that parents can implement immediately, Hunt, Gather, Parent helps us rethink the ways we relate to our children, and reveals a universal parenting paradigm adapted for American families. In her keynotes and presentations, Doucleff discusses how Western parenting often has it backwards. We interfere too much. We don't have enough confidence in our children. We don't trust their innate ability to know what they need to grow. And in many instances, we don't speak their language. By widening the parenting lens, Doucleff helps parents to understand vitally different ways of relating to children, disciplining, and having fun together. In addition, she examines global health, diseases, vaccines, and more.  She has a bachelor's degree in biology from Caltech, a doctorate in chemistry from the University of California, Berkeley, and a master's degree in viticulture and enology from the University of California, Davis. She lives with her husband, daughter and their German shepherd, Savanna, in San Francisco.

Hunt, Gather, Parent
Parenting
Child Psychology
Disease outbreaks
Drug development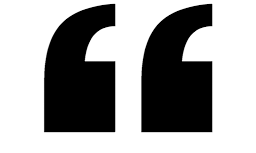 Hunt, Gather, Parent is full of smart ideas that I immediately wanted to force on my own kids. (I wish I'd read it at the start of the pandemic, when I made their chore charts.) Doucleff is a dogged reporter who's good at observing families and breaking down what they're doing."
— Pamela Druckerman, The New York Times Book Review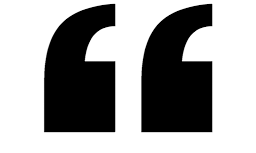 Deeply researched . . . [Doucleff] takes care to portray her subjects not as curiosities 'frozen in time,' but instead as modern-day families who have held on to invaluable child-rearing techniques that likely date back tens of thousands of years."
— The Atlantic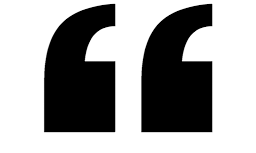 Parents: You don't have to go to kid birthday parties anymore! Or awkwardly straddle playground equipment! Or create chore charts! In her funny, honest, and practical book, Michaeleen Doucleff collects ancient wisdom that can restore sanity to parenting."
— Amanda Ripley, New York Times bestselling author of The Smartest Kids in the World and High Conflict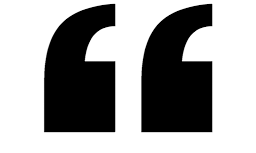 THIS IS THE PARENTING BOOK I'VE BEEN WAITING FOR!!! Frustrated by the challenges of being a new parent, investigative journalist Michaeleen Doucleff straps her kid on her back and travels thousands of miles to learn why and how indigenous cultures seem to raise kids to be far more skilled, confident, and content than the kids back at home. Armed with respect and curiosity, Doucleff realizes that incessant communication with her child while attempting to control every small thing leads her child to feel anxiety and act out. And that giving a child autonomy while building a loving connection yields highly skilled kids who cooperate, regulate their emotions, and pitch in without waiting to be asked. Smart, humbling, and revealing, Hunt, Gather, Parent should force a re-set of modern American parenting and return a healthier and happier childhood to both parents and children."
— Julie Lythcott-Haims, New York Times bestselling author of How to Raise an Adult and Real American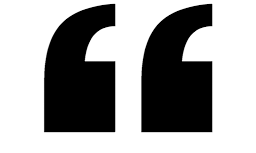 Michaeleen Doucleff's Hunt, Gather, Parent breathes a gust of fresh air onto the parenting bookshelf. She gives us a whole new way of looking at raising kids, and it is so beautifully intuitive even as it runs counter to everything we have been taught as Western parents. I loved all the families she introduces us to, the landscapes she brings to life, and her honesty about her relationships with her own daughter. It really does take a village to raise a child, and it is pure joy to follow Michaeleen and Rosy from village to village seeing how it can be done. I can't wait to talk to other parents about this book."
— Angela C. Santomero, creator, head writer, and executive producer of Daniel Tiger's Neighborhood and Blue's Clues, and author of Radical Kindness and Preschool Clues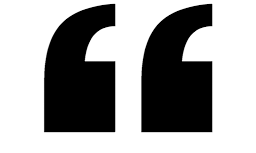 Most of our greatest parenting challenges, such as how to instill helpfulness, kindness, and confidence in little ones, aren't problems at all in other cultures. Michaeleen Doucleff travels far and wide to observe firsthand how parents in non-Western societies have successfully nurtured these traits in children for centuries, and she shares their effective strategies in this very readable book. Hunt, Gather, Parent is the new required reading for moms and dads seeking wise and creative solutions to our most vexing parenting dilemmas."
— David F. Lancey, PhD, author of The Anthropology of Childhood and Raising Children: Surprising Insights from Other Cultures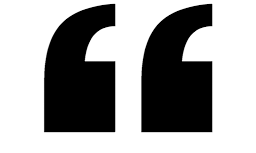 A lively account of traveling with her three-year-old daughter Rosy 'to the corners of the world' to research parenting techniques . . . Doucleff includes specific and manageable instructions for parents, and end-of-chapter summaries include extra resources. Parents will find Doucleff's curiosity contagious and guidance encouraging."
— Publishers Weekly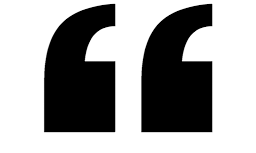 An intriguing study that should be useful to parents from any culture, especially those who are at their wits' end with their rambunctious, untamed children. . . . Eye-opening looks at how ancient techniques can benefit modern parents."
— Kirkus Reviews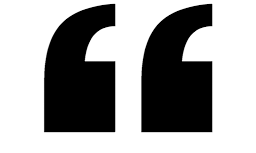 This book is filled with accessible, practical information and anecdotes that can help parents address challenges they may face."
— Jamie Herndon, Book Riot