Erica Armstrong Dunbar Award-winning historian, professor, and author of the National Book Award finalist Never Caught
Erica Armstrong Dunbar is a historian, professor of history at Rutgers University, and main historical consultant and coexecutive producer for HBO's The Gilded Age, whose work shines a light on racial injustice, slavery, and gender inequality.  She is the author of Never Caught: The Washingtons' Relentless Pursuit of Their Runaway Slave, Ona Judge, which was a finalist for the 2017 National Book Award for Nonfiction and received the 2018 Frederick Douglass Book Award. A startling and eye-opening look into America's First Family, Never Caught tells the story of Ona Judge, George and Martha Washington's runaway slave who risked it all to escape the nation's capital and reach freedom. Dunbar gives readers a glimpse into the life of a little-known, but powerful figure in American history and the ensuing manhunt led by George Washington, who used his political and personal contacts to recapture his property.
Dunbar's most recent book, She Came to Slay: The Life and Times of Harriet Tubman, is a lively, informative, and illustrated tribute to one of the most exceptional women in American history whose fearlessness and activism still resonate today. Not only did Tubman help to liberate hundreds of slaves, she was the first woman to lead an armed expedition during the Civil War, worked as a spy for the Union Army, was a fierce suffragist, and was an advocate for the aged. She Came to Slay is an accessible and modern interpretation of Tubman's life that reveals little known facts about one of our nation's true heroes. Dunbar's first book, A Fragile Freedom: African American Women and Emancipation in the Antebellum City, was published by Yale University Press in 2008.
An accomplished scholar, Dunbar was named the National Director of the Association of Black Women Historians (ABWH) in 2019, an organization dedicated to continuing the advancement for the study of black women's history. In 2011, she also became the Inaugural Director of the Program in African American History at the Library Company of Philadelphia, a position she held until 2018. An in-demand speaker on the lecture circuit, Dunbar gives audiences an intimate look at the often-overlooked stories that make our country's history so richly diverse.

U.S. History
Women's History
African American History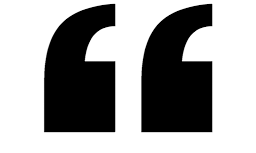 A fascinating and moving account of a courageous and resourceful woman. Beautifully written and utilizing previously untapped sources it sheds new light both on the father of our country and on the intersections of slavery and freedom in the flawed republic he helped to found."
— Eric Foner, Pulitzer Prize-winning author of The Fiery Trial and Gateway to Freedom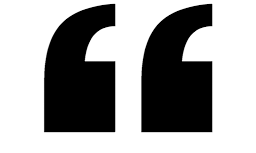 Totally engrossing and absolutely necessary for understanding the birth of the American Republic, Never Caught is richly human history from the vantage point of the enslaved fifth of the early American population. Here is Ona Judge's (successful) quest for freedom, on one side, and, on the other, George and Martha Washington's (vain) use of federal power to try to keep her enslaved."
— Nell Irvin Painter, author of Sojourner Truth, A Life, A Symbol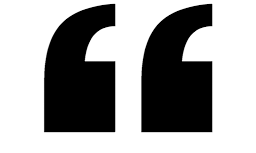 Never Caught is the compelling story of Ona Judge Staines, the woman who successfully defied George and Martha Washington in order to live as free woman. With vivid prose and deep sympathy, Dunbar paints a portrait of woman whose life reveals the contradictions at the heart of the American founding: men like Washington fought for liberty for themselves even as they kept people like Ona Staines in bondage. There is no way to really know the Washingtons without knowing this story."
— Annette Gordon Reed, Pulitzer Prize-winning author of The Hemings of Monticello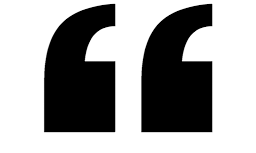 Dunbar has teased out Ona Judge from the shadows of history and given us a determined woman who rejected life as a slave in the comfortable household of George Washington for the risks of freedom. We see Washington — a man torn by conflicting sentiments about slavery — in a new and ambiguous light, and plunge with Judge into the teeming cities of the young republic, where for the first time Americans are beginning to grapple with the contradiction between the Founders' ideals and the unyielding fact of slavery. No one who reads this book will think quite the same way about George and Martha Washington again."
— Fergus M. Bordewich, author of The First Congress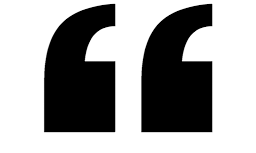 In this riveting and thoroughly researched account of the life of Ona Judge Staines, historian Erica Armstrong Dunbar carefully and compellingly constructs enslaved life inside The President's House and in the larger urban and rural communities of the time.  A true page-turner, readers will come away with a deeper appreciation of enslaved people's lives and a disturbing portrait of George and Martha Washington as slave owners.  This book will change the way we study the history of slavery in the U.S, the history of American Presidents, and especially the burgeoning field of black women's history."
— Daina Ramey Berry, Historian at the University of Texas at Austin and author of The Price for Their Pound of Flesh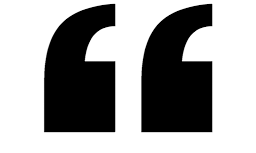 There are books that can take over your life: Try as you might, you can't seem to escape their mysterious power. That's the feeling I had when reading the tour de force, Never Caught."
— Essence Magazine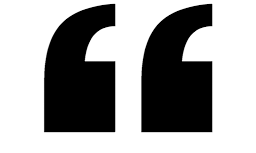 Dunbar weaves an unforgettable story about a courageous woman willing to risk everything for freedom."
— Real Simple
"'This Is Not a Boring History of Nagging Spinsters'"

July 10, 2020

"In Search of the Slave Who Defied George Washington"

February 6, 2017

"George Washington, Slave Catcher"

February 16, 2015
"George Washington, Slave Catcher"

July 2, 2020
"She Came to Slay: Tubman biography looks beyond Underground Railroad"

November 3, 2019

"Slavery in the North: Washington's Fugitive, Detroit's Forgotten Crime"

March 3, 2019
"The True Story of Harriet Tubman Shows That Sometimes Running Is as Brave as Fighting"

November 1, 2019
"Saga of Slave Who Escaped From the Washingtons and Lived On the Run"

March 3, 2017
April 21, 2017
"Washington's New African-American Museum Shows How Black History Shaped the American Experience"

November 30, 2016