Stefanie Green
Physician and pioneer in medically assisted dying (MAiD)
Stefanie Green is a physician, speaker, and the author of the international bestseller This is Assisted Dying. Dr. Green spent ten years in general practice and another twelve years working exclusively in maternity and newborn care before changing her focus in 2016 to medical assistance in dying (MAiD). In her landmark transformative and compassionate memoir, Dr. Green reveals the reasons a patient might seek an assisted death, how the process works, what the event can look like, and what it feels like to oversee matters and administer medications that hasten another person's death.
Deeply authentic and powerfully emotional, This Is Assisted Dying contextualizes the myriad of personal, professional, and practical issues surrounding assisted dying by bringing readers into the room. Dr. Green shares the voices of her patients, her colleagues, and her own narrative as she describes the extraordinary people she meets and the unusual circumstances she encounters while navigating the intricacy, intensity, and utter humanity of these powerful interactions. As our population confronts issues of wellness, integrity, agency and community, and how to live a connected, meaningful life, this progressive and compassionate book is at the forefront of medically assisted dying, offering comfort and potential relief.
Dr. Green enjoys speaking about MAiD to the public, to health care communities, and to a wide range of audiences locally, nationally, and internationally. She is an educational resource in the academic world, can speak to advocacy groups, and can discuss policy work surrounding MAiD.
She is a co-founder and the current President of the Canadian Association of MAiD Assessors and Providers (CAMAP). She is a medical advisor to the BC Ministry of Health MAiD oversight committee, a moderator of CAMAP's national online forum, has provided expert testimony to the Canadian House of Commons and the Senate, and has hosted several national conferences on the topic of assisted dying. She is a member of the clinical faculty at both the University of British Columbia and the University of Victoria. She believes This Is Assisted Dying will change the way people think about their choices at the end of life, and showcase that assisted dying is less about death than it is about how we wish to live.
Assisted Dying: An Overview
In this ever-evolving overview, Dr Green- a pioneer in the practice of assisted dying- will update and contextualize the topic both globally and locally. She will briefly review the history of how assisted dying was legalized, who is eligible for this care, the processes involved, the data showing what is actually occurring, and comment on lessons learned to date. Where there is special interest, she can highlight concerns such as access to palliative care, assisted dying in dementia patients, or when a mental health disorder is present. As is her trademark, Dr. Green will not shy away from using anonymized examples from her practice or exploring what it feels like to administer the medications that will end a person's life.
Assisted Dying: Canada vs the US and lessons learned
This popular presentation for American audiences highlights the similarities and differences between assisted dying in Canada and the U.S. Dr. Green's extensive knowledge of the medical and legal criteria for assisted dying allows her to compare and contrast the components of assisted dying in these neighbouring countries and to highlight the practical implications of a few significant differences. Dr Green will draw upon her myriad of professional experiences to spotlight the clinical lessons learned, but also to relay what it feels like to administer the medications that will end a person's life.
Many would argue that a doctor's role is to heal, to save lives, or extend it as long as possible. Dr. Green sees a clinicians primary purpose as one of helping people. In this personal reflection (30 min), Dr. Green explores the most authentic reasons she does this work-she has the skillset, she has society's permission-and why she believes she is well-suited to the task
As a leader in clinical experience with assisted dying, Dr. Green first contemplated the complexity of providing MAiD to people with dementia in 2017. It wasn't until 2018 that she followed through and was able to assist someone with dementia to die. Using a case-based example, this presentation outlines the medical and legal criteria that make this care possible (in Canada). Dr Green will outline one approach to providing this care and update her audience with details about waivers of final consent (Canada) and how they may (and may not) be used as a tool for people with dementia seeking an assisted death.
Especially Relevant to Canadian Audiences: 
Canadian law on medical assistance in dying first came into effect in 2016 but was amended in March 2021. Dr Green will review the recent legal changes and their implications for patients and practice in this 45 minute overview. Highlights will review new possibilities of providing advanced consent for MAiD, implications of the removal of the requirement to have a reasonably foreseeable death, the altered safeguards required to be met on the two new pathways (tracks) to accessing MAiD in Canada, and provide an update on the implications for those whose sole underlying illness is a mental health disorder.
Looking down the road: What's to come? 
When legislation passed in Canada in 2016 to regulate medical assistance in dying under certain circumstances, the government put aside three contentious topics for further discussion and debate. That discussion has arrived. Hear from Dr Stefanie Green, one of Canada's leading practitioners of MAiD about the issues of (i) mature minors accessing MAiD; (ii) the possibility of advanced requests for MAID; (iii) and the situation when a mental health disorder is the sole underlying illness in one's application for an assisted death. Should these ever be allowed?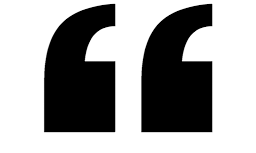 Stunning… Green gives a personal voice to a contentious topic, making a memorable case that death is a "mark of our humanity." Written with sensitivity, grace, and candor, this is not to be missed."
— Publishers Weekly, starred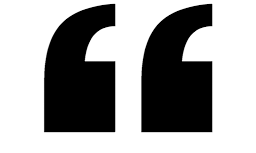 A humane, cleareyed view of how and why one can leave the world by choice."
— Kirkus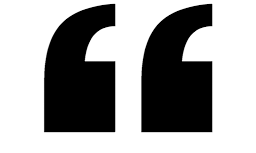 From its earliest pages, it is a book about courage—the courage of Green, and of those she encounters. It is a remarkable reading experience seeing the world through this author's eyes."
— Books + Publishing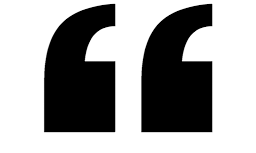 This informative and often poignant book should be mandatory reading, whichever side of the debate you support."
 — Trevor Moore, Chair of My Death, My Decision UK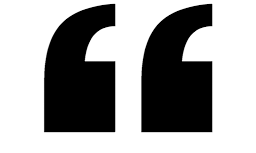 Her book demonstrates that MAiD is about comforting patients. A must read."
— Dr. Rob Jonquière, World Federation of Right To Die Societies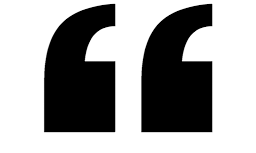 [Dr. Green] is a change-maker with a clear voice and you would do well to take time with her book."
— Jana Buhlmann, Person With Lived Experience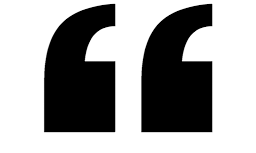 The book is really, really good and I am happy to strongly recommend it."
— Dr. Jonathan Reggler, MAiD Provider
"As medically assisted dying evolves, who can access it? And why?"

May 3, 2022
"A rare look at Canada's growing demand for medical assistance in dying"

April 9, 2022
"Canadians need to get better at talking about death, says pioneer in medically assisted dying"

April 1, 2022

"Practitioner of medical assistance in dying shares her experience in new memoir"

March 23, 2022
"Doctor of MAID: New memoir tells story of Island pioneer in assisted dying"

March 27, 2022
"From dementia to medically assisted death: A Canadian woman's journey, and the dilemma of the doctors who helped"

October 12, 2019
"Euthanasia in NZ: Meet the doctor who has helped end 150 lives"

June 29, 2019
"'Privilege' to help 150 people end their lives – Canadian doctor"

June 22, 2019
"At His Own Wake, Celebrating Life and the Gift of Death"

May 25, 2017
"Circle of life: Former Victoria maternity doctor now helps terminally ill end their suffering"

February 17, 2017
"Q&A: Stefanie Green on helping doctors navigate assisted dying"

November 25, 2016