Everyone has heard of bitcoin and blockchain, but few understand this world of "new money." Sir John Hargrave is a "money missionary," traveling the globe and evangelizing these new technologies to financial advisers, venture capitalists, investment clubs, financial seminars, public libraries, book clubs, and blockchain conferences.
Hargrave is the bestselling author of Blockchain for Everyone: How I Learned the Secrets of the New Millionaire Class (And You Can, Too), the first book to explain the money-making secrets behind bitcoin and blockchain in a user-friendly format. Using real-life stories and easy-to-understand examples with a healthy dose of humor, Hargrave explains how and when to buy bitcoin, cryptocurrencies, and other blockchain assets, with helpful step-by-step instructions.
Hargrave's speaking engagements come with instant exposure for your organization, given his massive reach. He is the CEO of Media Shower, the global media platform for the blockchain industry. His flagship publication Bitcoin Market Journal (and its weekly investor newsletter) reaches over 100,000 blockchain investors monthly, and his speaking engagements are well-publicized across these channels.
He is also the author of Mind Hacking: How to Change Your Mind for Good in 21 Days, a "self-help guide for geeks" that has sold over 100,000 copies. He has been featured in Forbes, USA Today, BusinessWeek, MSNBC, and the BBC. High-energy and hilarious, Hargrave is one of the most sought-after speakers on the blockchain circuit, educating and entertaining audiences around the world.

• Bitcoin and Beyond: How Blockchain Technology is Transforming the Economy and the World
Blockchain technology is a tidal wave of transformation that is disrupting businesses, governments, and the world economy. In this session, you'll be introduced to bitcoin, cryptocurrencies, and the underlying technology called blockchain. You'll get practical instructions on how (and why) to invest in this world of "new money," within the context of a traditional investment portfolio. You'll leave inspired and refreshed by how this new "Internet of money" will help everyone from developing nations to the unbanked. Blockchain for everyone!
• To the Moon: The Bitcoin Investing Strategy that Grew 9x in 3 Years
The session your financial adviser doesn't want you to attend! We'll reveal the high-octane portfolio that allowed intelligent investors to enjoy the huge boom in crypto investing, while still protecting against crypto market downturns. Over 100,000 blockchain investors trust Sir John Hargrave — publisher of the industry-leading Bitcoin Market Journal — who will unveil this wealth-building portfolio in a step-by-step process that you can put to use immediately.
• How to Determine the Value of Crypto Assets: The Blockchain Investor Scorecard
The total value of all crypto assets – bitcoin, altcoins, and cryptocurrencies – is now worth $500 billion, and climbing. How do investors place a value on computer code, with no central bank or physical asset to support it? Drawing on our experience analyzing hundreds of blockchain assets on Bitcoin Market Journal, this talk explores the criteria that investors are using to value these new assets. Using our "Blockchain Investor Scorecard," Sir John explains an easy-to-use system to value digital assets, from new blockchain tokens to actively traded cryptocurrencies.
• Blockchain Success Stories: Real Examples from Real Companies
You've heard about blockchain technology, but how do you implement this technology within the enterprise? In this informative talk targeted to CXOs and IT leaders, Sir John Hargrave—bestselling author of Blockchain for Everyone—will walk you through case studies of real-world blockchain implementations. You'll see the problems they faced, how they decided on blockchain as a solution, and what happened as they rolled it out. Packed with lessons learned and valuable takeaways, this session is a must for any company considering blockchain technology.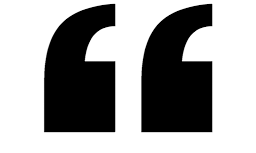 Hargrave's tale is entertaining and self-deprecating…a pleasure to read."
— Irish Tech News