Sally Jenkins New York Times bestselling author, sports columnist, first woman to be inducted into the National Sportcasters and Sportwriters Hall of Fame
Sally Jenkins, originally from Fort Worth, Texas, is an influential and widely celebrated sportswriter who has been a columnist and feature writer for The Washington Post for over twenty years. She is the author of twelve books, four of which are New York Times bestsellers. Her books include The Real All Americans, a fascinating and inspirational revival of the lost history of the Carlisle Indian School football team, led by Jim Thorpe, who were the forerunners of today's most exciting NFL trick-play offenses, and the No.1 bestseller Sum It Up, co-authored with legendary basketball coach, Pat Summitt, winner of eight national championships. Her latest work, The Right Call: What Sports Teach Us About Work and Life, was released in June 2023. Here, Jenkins reflects on the actionable principles of excellence she has observed in interviewing the best of the best, what qualities she consistently finds in our most beloved athletes, and how we can cultivate those same qualities in our own life.
Jenkins was a Pulitzer Prize finalist in 2019 for her well-known work on sport as a reflection of society at its best and its worst. She has never shied away from covering difficult subjects. She interviewed Joe Paterno on the Jerry Sandusky child-predator case shortly before his death and more recently wrote columns exposing the inaction and culpability of the United States Olympic Committee in the abuse of some of our finest gold medalists. At other times, her work is deeply affectionate, as is seen through her writing on greats such as Patrick Mahomes, Peyton Manning, and Michael Phelps, as well as on her own father, Hall of Fame sportswriter Dan Jenkins. Her pieces show a deep investment in the world of sport, and its profound impact on American culture.
Prior to her years at The Washington Post, Jenkins was a senior writer for Sports Illustrated. She has also been a correspondent on CNBC and NPR's All Things Considered. Her work has appeared in GQ, Smithsonian Magazine, ESPN Magazine, Vanity Fair and Golf Digest, among other publications. Jenkins has won the Associated Press Sports Columnist of the Year Award six times, and in 2005, she became the first woman to be inducted into the National Sportswriters and Sportscasters Hall of Fame. In 2021, she received the Red Smith Award for outstanding contributions to sports journalism.
Jenkins is a graduate of Stanford University and currently lives in New York. She is an incredibly knowledgeable and seasoned speaker with a deep insight into the people and the events that have come to shape our view of sport and its role in the world.
How the greats learn to perform under pressure, and what the rest of us can import from them.
All Actions Are Decisions
There is no such thing as a "natural." Even a great basketball player has to decide what shot to take, and when to take it. Learn what Steph Curry's sublime stroke can teach us about making the "right" call.
Pure brawn is clumsy. Real power comes not from muscle but from movement and mobility. Jenkins discusses the tremendous movement of women in sports over the last 45 years, and the implications for all women.
Do Gooders and Do Badders
Sports are essentially stories we tell ourselves about who we would like to be – but aren't. Champions are deeply flawed and they frequently fail, they are not the perfect representations of virtue we would like them to be. This is where the trouble starts: the danger of dividing the world into winners and losers, heroes and sinners.
Praise for The Right Call: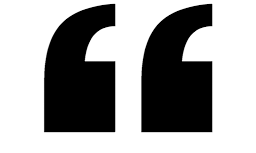 [The Right Call] is a masterpiece of spare, elegant prose that showcases her talent for reporting and writing while also providing a window into how the best of the best get that way. A true inspiration! I can't recommend this book more highly."
—William D. Cohan, New York Times bestselling author of Money and Power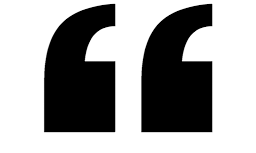 Jenkins combines the excitement of sports with the insights of self-help, and reveals a new way to think about greatness. The Right Call illustrates how elite sports has become a laboratory for observing, and learning about, leadership and life."
—Charles Duhigg, New York Times bestselling author of The Power of Habit and Smarter Faster Better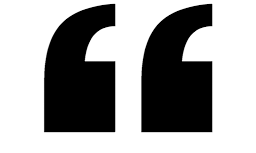 One of America's greatest sports writers boils down the essential principles of the athletic mindset, and in cinematic detail, shows how we can all learn decision-making under pressure."
—Robert Iger, New York Times bestselling author of The Ride of a Lifetime
Praise for The Real All Americans: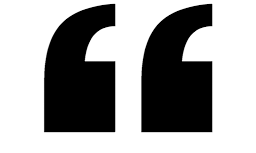 Spectacular . . . I could barely put it down."
—Roger Goodell, commissioner of the NFL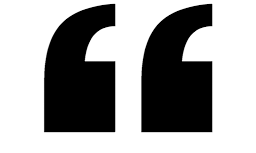 A fascinating historical account and an implicit commentary on modern sports."
—Wall Street Journal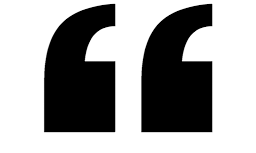 [The Real All Americans] does a marvelous job of making a direct and intimate connection between our beloved, modern game and the unlikely team that, a century ago, helped make it what it is today."
—Newsweek
"The PGA LIV Golf Deal is All About The Green"

June 11, 2023

"To "Sum It Up": A Legendary Basketball Coach Braves Alzheimer's"

March 5, 2013

"Sally Jenkins Discusses "The Real All Americans""

July 31, 2007
"Sally Jenkins wins 2021 Associated Press Sports Editors Award"

May 4, 2022

"Sally Jenkins named winner of the 2021 Red Smith Award by the Associated Press Sports Editors"

March 12, 2021

"Why I'm not angry at Lance Armstrong"

December 15, 2012

"Joe Paterno's first interview since the Penn State-Sandusky Scandal"

January 14, 2012
"Fair Play (with Sally Jenkins)"

September 20, 2018
"Pat Summitt's Friend, and Co-Author, Sally Jenkins, Remembers Her"

June 28, 2016