Sadeqa Johnson New York Times Bestselling & Reese Witherspoon/Hello Sunshine Book Club Author, and National Book Club Conference Award Winner
Sadeqa Johnson is an international bestselling and award-winning author of five novels. Her most recent instant New York Times bestseller, The House of Eve, is a daring and redemptive story set in 1950s Philadelphia and Washington, DC, that explores what it means to be a woman and a mother, and how much one is willing to sacrifice to achieve her greatest goal. It was named a Reese Witherspoon/Hello Sunshine Book Club Selection, and sheds "timely perspective on racism, colorism, and pre-Roe women's rights" (Library Journal). With this book Johnson continues her tradition of confronting the timeless questions that have no easy answers. 
Johnson's novel Yellow Wife follows an enslaved woman forced to barter love and freedom while living in the most infamous slave jail in Virginia. Johnson's moving book resonates with audiences as we still grapple with issues of race today, and was named a "Most Anticipated Historical Fiction Book of 2021," by O, The Oprah Magazine and SheReads, as well as a "Books We Love" pick by PARADE and BuzzFeed. Yellow Wife joins the canon of bestselling fiction including Wench by Dolen Perkins-Valdez, The Kitchen House by Kathleen Grissom, and Solomon Northup's Twelve Years a Slave.
Johnson's debut novel, Love in a Carry-on Bag, was the recipient of the 2013 Phillis Wheatley award for best fiction, OOSA best book award, and USA best book award for African-American fiction. Second House From the Corner, was hailed by Essence magazine and a Go on Girl! Bookclub selection for 2017. And Then There Was Me, won the National Book Club Conference fiction book of the year award, and was a finalist for the Phillis Wheatley award. Johnson also received the Black Pearl Magazine Author of the Year award in 2017. Her other accolades include being the 2022 Hurston/Wright Foundation Legacy finalist, a BCALA Literary Honoree, and the Library of Virginia's Literary People's Choice Award winner.
Offering ample space for discussion, Johnson's novels are frequent book club selections. She is widely requested to speak at schools, conferences, historical organizations, and more, discussing the historical significance of her stories, writing, research, and personal journey. A former public relations manager, Johnson spent several years working with well-known authors such as JK Rowling, Bebe Moore Campbell, Amy Tan, and Bishop TD Jakes. After years of unsuccessfully getting her own publishing deal, Johnson took matters into her own hands and started a small press with her husband, where she published her debut novel. A motivational and inspirational speaker, she discusses how to be your own best advocate, and why never giving up is quintessential to success.
Johnson is a Kimbilo Fellow, former board member of the James River Writers, and proud member of the Tall Poppy Writers. She also teaches fiction writing for the MFA program at Drexel University. Originally from Philadelphia, she currently lives near Richmond, Virginia with her husband and three children.
Writing The House of Eve:
In this lecture, Johnson will discuss how the circumstances and relationship between her grandmother and mother served as inspiration for the story, as well as the research that went into crafting the novel. Johnson speaks on exploring themes of class, colorism, race, motherhood, and women's ambition in this story, and on the importance of shedding light on lesser known experiences in history through books.
In this lecture, Johnson will recount being called to move from New Jersey to Virginia, and ultimately being led to the Richmond slave trail where she discovered the story of Mary Lumpkin, a mullato enslaved woman forced to barter love for survival while living in the most infamous slave jail in Virginia, The Devil's Half Acre. Johnson speaks honestly about the complexities of writing about our darkest period in American history, the research that went into crafting the novel, and what she hopes readers will be inspired to do differently as a result.
In this lecture, Johnson will talk about her journey in the publishing industry where she started as a publicist and then became an author herself. After knocking on the doors of the big publishing houses where she received a resounding no, she finally listened to her gut and took what she learned to start her own publishing company. Johnson speaks candidly about the ups and downs of writing contemporary fiction, and the moment she was called to switch genres and bring to light voices that have been blotted from history.
Praise for Sadeqa Johnson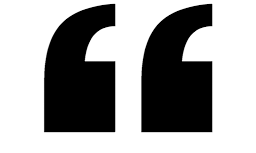 Event coordinators should know that Sadeqa Johnson is the whole package – especially if historical fiction is their intended spotlight. Sadeqa has a quick wit, is personable with her audience, and has a deft way of talking about challenging and complex historical subjects."
– Club Book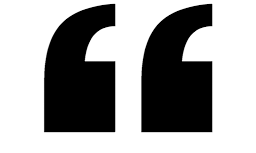 Sadeqa Johnson is a wonderful storyteller! Her presentation to our community members was heartfelt, funny and personal. Ms. Johnson made it seem like we all were old friends, and she spoke to people like she has known them all their lives. As she signed books, she had meaningful conversations with individuals and even invited – insisted! – they take pictures with her. People left with smiles, and all commented on how wonderful the event was. It was a true pleasure to meet and work with Ms. Johnson!"
— Fairfax County Public Library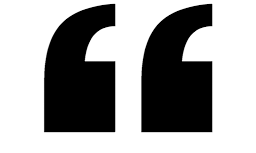 Sadeqa was a wonderful speaker.  She engaged high school students and adults alike with her conversational presentation.  There were long lines for books signings at both events and Sadeqa was gracious with her time, speaking with each person.  Audience members were texting and emailing before even leaving the venue to be sure we knew how much they had enjoyed the presentation…"
– Findlay-Hancock County Public Library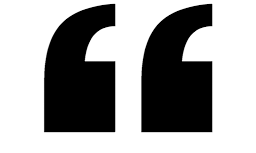 We were thrilled to have Sadeqa Johnson as one of our featured authors at this year's Verse & Vino event. Not only was she so kind and easy to work with behind the scenes, she had the ability to capture the attention of 1300 attendees such that you could hear a pin drop in the crowd.  Following the event one guest told us "Her blend of personal story, library story and message for the audience was masterful." We couldn't agree more!"
—Verse & Vino
Praise for The House of Eve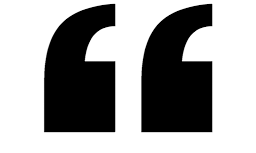 A beautifully written and wonderfully crafted tale of two young Black women, their families and their love stories. However, that's only the beginning of this immersive, captivating story. Johnson's two main characters are strikingly different but stunningly similar. Readers will never forget Ruby or Eleanor, or the choices they make and the sacrifices they endure in this timely, relatable tale of women, children, skin color, haves and have-nots with an ending that will stay with you for a long, long time. A Reese's Book Club pick, The House of Eve is an instant classic."
—NPR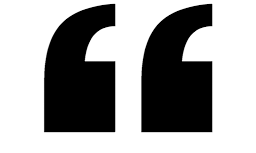 The House of Eve is a triumph of historical fiction.…Johnson's novel is an affecting and arresting exploration of young Black womanhood and motherhood in the mid-20th century…. Johnson's talents are in full bloom in this layered story with two distinctive and compelling young Black women at the center…. The House of Eve is engrossing, emotionally wrenching and socially astute storytelling."
— Washington Post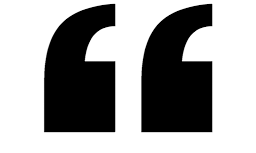 A heartrending story."
—Taylor Jenkins Reid, via Goodreads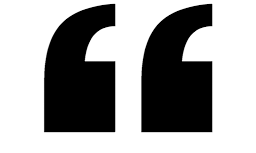 A provocative and heartrending tale about two young women forced to face the limitations of their reproductive choices in 1950s America. Ripping open the complex intersection of classism, colorism and gender inequality, Johnson has delivered a powerful statement on the cost of suppressing female autonomy that's stunning to experience and impossible to forget."
— Atlanta Journal Constitution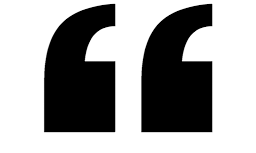 This is a moving work of women's fiction with timely perspective on racism, colorism, and pre-Roe women's rights in the United States of the 1950s. Fans of Tayari Jones, Brit Bennett, and Jeni McFarland will want to check it out."
—Library Journal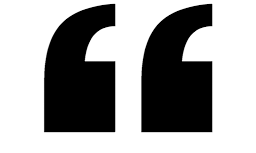 Johnson's suspenseful and thought-provoking latest follows two young Black women as they separately navigate mid-20th century America…. This well-crafted work is bound to provoke discussion among readers about the conflicts women face regarding pregnancy."
—Publishers Weekly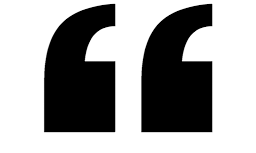 Johnson showcases the difficult boundaries of race, class, and education as she explores the obstacles and consequences that confront those who seek to cross them."
—Booklist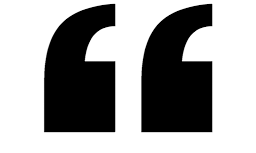 Johnson's portrait of young women with sharp wit and big dreams is powerful and honest."
— PopSugar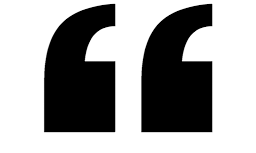 If you've read Sadeqa Johnson's other books, you'll know her extraordinary talent for writing historical fiction that breaks the mold by challenging dominant narratives and encouraging readers to rethink their assumptions. Her latest offering is a powerfully moving story of womanhood, motherhood, race and redemption."
— Ms. Magazine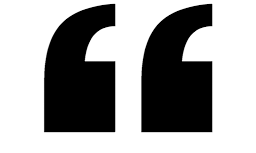 Sadeqa Johnson is expert at excavating the parts of the past that we would rather not confront. She dusts off these harrowing histories, shines them up, and gives them their proper glory. She mines this terrain with soaring grace, shining intellect, and a love that resonates on every page. Thanks to Johnson's enviable ability to craft narratives that not only educate and elucidate, but also enamor, the stories of Ruby and Eleanor, and the Ancestors and Elders they represent, will remain with me always. The House of Eve is a powerful witnessing, an indispensable testimony, and a remarkable addition to Johnson's already stunning bibliography."
—Robert Jones, Jr., author of the New York Times bestselling novel, The Prophets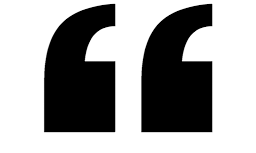 A luminous, moving read."
— Kate Quinn, author of The Diamond Eye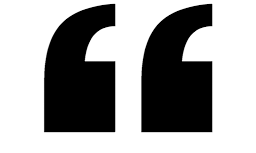 The House of Eve is a gorgeous, timely novel about the price that women pay for love. Eleanor and Ruby must choose between passion and safety, studies or motherhood, and painful situations or convenient lies. I ached for this book's characters and savored this brilliant, deeply-researched novel about courage, coverups, and choices that no one should have to make."
—Janet Skeslien Charles, author of New York Times bestseller The Paris Library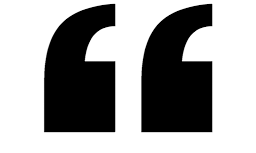 Sadeqa Johnson has a unique talent for shining light on lesser-known chapters of American history and bringing them fully, vibrantly to life. In The House of Eve, she paints a vivid world of circumstance, sacrifice, and longing, set just before the dawn of rock'n'roll in Philadelphia and Washington, D.C. With pitch-perfect dialogue, intricately researched details, and a tender exploration of the hearts of two women facing life-altering decisions, The House of Eve is an unforgettable tale of motherhood, ambition, the perils of prejudice, and the heartache of forbidden love."
—Kristin Harmel, New York Times bestselling author of The Forest of Vanishing Stars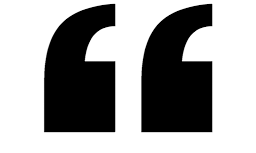 Full of immense heart, The House of Eve is a profound exploration of what it means to be a woman and mother in a world that can't and won't support you. This is a novel born of Johnson's family history, a remarkable story re-imagined with grace, truth and powerful love. With the true and fascinating history of women who changed the world amid prejudice, shame and forbidden love, Johnson has gifted us with an enthralling novel that will leave an indelible imprint on our hearts and minds. I loved this book."
—Patti Callahan Henry, New York Times bestselling author of The Secret Book of Flora Lea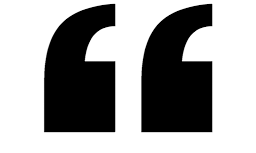 I don't know where to begin with the brilliantly written House of Eve by Sadeqa Johnson. There were so many twists and turns, so many heart palpitating moments—I couldn't turn the pages fast enough. House of Eve is one of those novels that will stay with you long after you read the last page."
—Victoria Christopher Murray, New York Times bestselling author of The Personal Librarian
Praise for Yellow Wife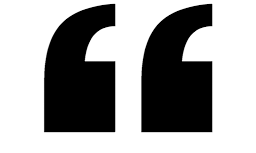 Seldom do I get to enjoy a novel so wholly engrossing, so exquisitely researched, so timely. Sadeqa Johnson has brought a fresh telling to a story we think we already know, making it beautifully relatable and human. Riveting and suspenseful, I highly recommend this novel."
– Kathleen Grissom New York Times best-selling author of Glory Over Everything and The Kitchen House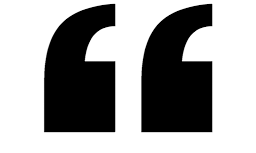 A challenging read but beautifully told… Yellow Wife doesn't pull any punches in telling its story about this painful period in American history. However, with a central character who is more than up to the task, this thought-provoking, well-paced tale brims with heart and intelligence."
– NPR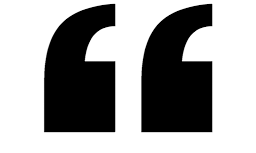 As Americans continue to deal with issues of race today, Yellow Wife is the perfect book to help the country see, in part, how it got here."
– Christian Science Monitor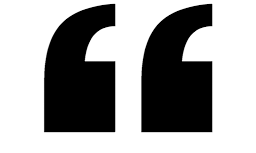 Yellow Wife is a heartbreaking stunner of a book. Johnson deftly creates a cast of characters based on real historical figures and events that transport the reader to the horrors of the slave trade of the pre-war South. Exquisitely researched and richly crafted. I was utterly riveted."
– Aimie K. Runyan, internationally bestselling author of Daughters of the Night Sky and Across the Winding River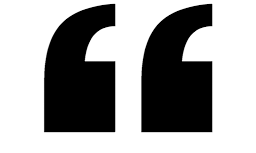 A fully immersive, intricately crafted story inspired by the pages of history. In Pheby, Sadeqa Johnson has created a woman whose struggle to survive and to protect the ones she loves will have readers turning the pages as fast as their fingers can fly. Simply enthralling."
– Lisa Wingate, #1 New York Times Bestselling Author of Before We Were Yours and The Book of Lost Friends.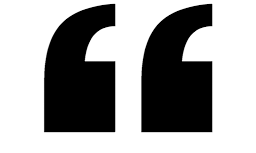 Yellow Wife by Sadeqa Johnson is a page-turner of a novel that is utterly transporting. Johnson's rich historical detail and enchanting prose sucked me into another world from the very first page. The book is a reminder that the inner lives of black women are as complicated as they are fascinating and make for some of the most affecting literature in American history. I loved it."
– Attica Locke, author of Bluebird, Bluebird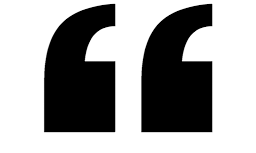 Johnson is unsparing in her depiction of the physical, psychological, and spiritual damages wrought by slavery and realistic in her portrayal of the heroism of Pheby and others in resisting it — they cannot change the world, but they do what they can, and sometimes that's extraordinary… [an] ultimately moving story anchored by a complex narrator."
– Kirkus, Starred Review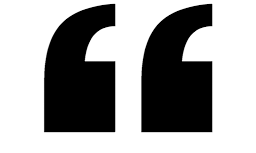 This well-researched and intensely moving [novel]…is perfect for fans of historical fiction with strong female characters such as The Kitchen House by Kathleen Grissom and Wench by Dolen Perkins-Valdez. Book clubs looking for #OwnVoices authors will be powerfully impressed by this story of a lesser-known aspect of the history of slavery in the American South."
– Library Journal, Starred Review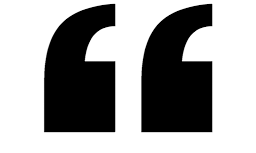 Johnson achieves a powerful, unflinching account of determination in the face of oppression."
– Publishers Weekly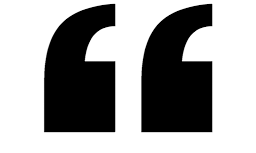 [A]n absorbing story. A deeply researched and truly transfixing narrative told with heart, soul and skill — one that will no doubt grip the reader as much as it did the author."
– Toronto Star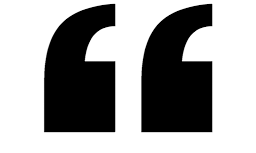 Johnson writes with imagery so vivid that it's impossible to look away, even during gut-wrenching moments. Readers will be engulfed in captivating suspense…" 
– BOOKLIST