Juliette Kayyem
Harvard faculty member, author, and leading homeland security expert
In government, academia, private sector, and media, Juliette Kayyem is one of the nation's leading experts in homeland, national, and cybersecurity. She has spent over 15 years managing complex policy initiatives and organizing government responses to major crises in both state and federal government.
A nearly nightly analyst on CNN, Kayyem is able to describe and analyze complex international and domestic security issues in an accessible manner that engages audiences worldwide. At Harvard's Kennedy School of Government, she is the Belfer Senior Lecturer in International Security where she teaches in homeland security, terrorism, and crisis management (the school's most popular course). In addition, she is a strategic security advisor to major companies on cybersecurity, risk management, mega-event planning, and infrastructure protection.
Kayyem served as President Obama's Assistant Secretary for Intergovernmental Affairs at the Department of Homeland Security where she handled crises and disaster response, while also serving as the Department's lead for major initiatives in cybersecurity planning, climate change adaptation, and community resiliency. She is the recipient of many government honors, including the Distinguished Public Service Award, the Coast Guard's highest medal awarded to a civilian. Before that, she was a member of the National Commission on Terrorism and served as the first homeland security advisor to the state of Massachusetts.
A prolific writer — her columns appear regularly in The Washington Post and cnn.com — in 2013, she was named the Pulitzer Prize finalist for editorial columns focused on ending the Pentagon's combat exclusion rule against women, a policy that was changed that year. She is also a weekly featured analyst on WGBH, Boston's NPR station.
Kayyem is the author of Security Mom: My Life Protecting the Home and Homeland, a lively and fast-paced personal account of marriage and motherhood set against the backdrop of a high-stakes career in national security. In recounting the milestones that have marked her unpredictable, daring, and ultimately relatable life, Kayyem reveals that homeland security is not simply about tragedy and terror; it is about parents and neighbors and what we can do together every day to keep each other strong and safe.
A graduate of Harvard College and Harvard Law School and the mother of three children, she is married to First Circuit Court of Appeals Judge David Barron.
After the "Boom": Building Resiliency in an Age of Mayhem
Terrorism, Cyberattacks, and Pandemics: Managing Risks in a Borderless World
Masters of Disasters: Leadership Lessons in Crises
Climate Change as a National Security Threat
Women and National Security: Raising Children in a World with (Sometimes) Unhappy Endings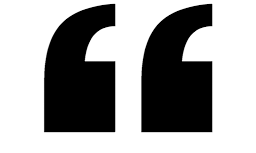 Security Mom could not be a more timely or engaging read. As both mother and homeland security expert, Kayyem weaves together stories that any parent can relate to with a larger and essential point. It is time for Americans to take responsibility themselves for securing their homeland, doing our part as citizens to make us a self-reliant and resilient nation."
— Anne-Marie Slaughter, President and CEO of New America and bestselling author of Unfinished Business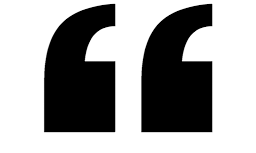 A unique, personal and readable story about a compelling issue that touches all American families. Whatever your views on security policy, Juliette Kayyem provides important insights into the question: 'Are we safe?'"
— The Honorable Michael Chertoff, Former United States Secretary of Homeland Security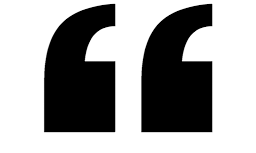 Insightful, honest and with no shortage of humor, Kayyem's memoir may prove — beyond any government accounting or historical analysis — the most lasting contribution to explaining America's security efforts and engaging our communities for the challenges we will certainly face. She brings it home for all of us."
— Edward Davis, Former Commissioner of the Boston Police Department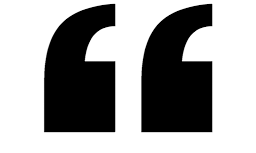 [A] lively debut…Kayyem bolsters her own story with real-life case studies, from the 9/11 terrorist attacks to the Boston Marathon bombing (nearly in her own backyard), and plenty of enthusiastic 'can-do' advice…Kayyem identifies with and is a leading voice for the worry-prone parents who will most appreciate her memoir."
— Publishers Weekly
"Trump Is the Problem. The Organizational Chart Doesn't Matter."

July 23, 2020

"Reopening Schools Was Just an Afterthought"

July 6, 2020

"Trump Turns the U.S. Into an Outcast"

June 25, 2020

May 19, 2020

"Trump Turned the Death Count Into a Story About Himself"

May 7, 2020

"The U.S. Is Now Resorting to Plan C"

April 29, 2020

"After Social Distancing, a Strange Purgatory Awaits"

April 16, 2020
"The Interview: "Security Mom" and CNN Analyst Juliette Kayyem Knows Best"

June 23, 2020
"How to Protect Election Integrity in 2020"

April 24, 2019
"Volume 1 of Mueller Report: A Users Manual for How to End Our Democracy"

April 24, 2019
"DHS Used to Guard Against All Hazards"

April 10, 2019