Tembi Locke Actress, activist, and New York Times bestselling author of From Scratch
Tembi Locke is the New York Times bestselling author of her memoir From Scratch: A Memoir of Love, Sicily, and Finding Home, and an actor, producer, and screenwriter with a passion for connecting with an audience both on the page and on the screen. From Scratch is a Reese's Book Club pick, an Audie Awards Best Audiobook Finalist, and a Goodreads Best Books Finalist. Along with Reese Witherspoon and Hello Sunshine, Locke serves as an executive producer and co-writer for the Netflix limited series inspired by her book.
From Scratch begins with how Locke met her husband, a Sicilian chef, on a street in Florence during a study abroad program, and follows their cross-cultural love story over the next two decades. Although it was love at first sight for Locke and her husband, Saro, his family did not approve of him marrying a Black American woman. Reconciliation with his Sicilian family begins just as Saro is diagnosed with a rare cancer and Locke becomes his primary caregiver during his final years.
The bestselling memoir also chronicles the three summers that Locke and her daughter spend in Sicily following Saro's death as they begin to piece their lives together again. Finding solace in her mother-in-law's presence and nourishment at her abundant table, Locke is able to reflect on her and Saro's incredible romance and forge a new relationship with his family.
Locke thrives at the intersection of storytelling and advocacy. She credits her advocacy work to beginning with her parents, who always encouraged her to do her part in nurturing a more just and humane world. Locke speaks on healing after loss, reclaiming your personal narrative, everyday resilience, creativity and the deep belonging found through human connection. Her work includes giving a TEDx talk, keynotes around the country, and being an ambassador to organizations doing the vital work of changing our systems and society for the better. She is also a prolific actor, who cut her teeth with iconic comedies like The Fresh Prince of Bel-Air and Friends before going on to star in over sixty television shows including The Magicians, Bones, NCIS, Crazy Ex-Girlfriend the global hit Never Have I Ever. Through all of Locke's ventures, her hope is for her work to inspire people to love more deeply, embrace resilience, and honor the fundamental humanity that connects us all.
When not on set or with family, Locke is at work on her forthcoming book. An intimate and interweaving look at family history and her pilgrimage to uncovering lost stories, it is a book of optimism and reckoning.
Resilience is a Ground Game
Locke shares how life-changing loss forged her personal and unconventional approach to resilience. From her experiences emerged a day-by-day, ground game approach that demystifies the ideas of grit and resilience. In this inspiring talk, she discusses the surprising role of willingness and she sparks ideas for small acts of resilience and mini-strategies for renewal that invite a new life.
Reclaiming, Regathering, Re-imagining You
A widowed, single mom and 40-something actress, Locke took a brave leap toward rebuilding and re-imagining her life on the other side of loss. Her first book, The New York Times bestseller From Scratch was a radical act of reclaiming, both her story and her understanding of her creative power. Now a screenwriter, producer and a self-proclaimed "bravery sparker," she shares how to embrace the unfinished parts of our own lives and dreams and to step into the life that is waiting for us.
A follow-up to her inspiring TEDx talk on whole-hearted living, "What Forty Steps Taught Me About Love and Grief", Locke awakens us to the idea that starting at the end and looking what we most want from life actually opens us to living more authentically, connectedly today. She shares what facing love during the eleventh hour taught her about creative, inspired, and connected living. "Last Things First" is about celebrating our deepest dreams for ourselves, children, friends, partners, and careers. Locke shines a light on the idea that the risk is the reward when it comes to love and bravery. She sparks a joyful investigation into the things that matter most. You will leave inspired to put the last things first in your life and experience authentically full living.
Making Mistakes, Mapping Magic
Over a twenty-year career in Hollywood, Locke has learned that "making mistakes" is where magic begins. That what does not work is as valuable as knowing what does. In a business where "no" is more common than "yes," she has learned how to show up as a "creativity-warrior," making mistakes, while mapping the magic of what is to come. This talk is about standing open to artful living and re-framing mistakes to see them as a gateway to potential magic. This talk will inspire a new understanding of what it means to create "in the pulse of magic."
Write Your Story, Heal Your Heart
There is the saying that everyone has a great story within them. But often they remain untold or our stories remain incomplete. This talk is about praising the incomplete stories and using them to write the story that you were not only born to write, but that will heal your heart. Locke shares how to begin to tune into your voice and unlock the mystery of your own, unique, compelling personal narrative. She outlines ways to stand in the mystery of what we may have forgotten and provides creative tools for connecting the sacred part within. Her talk will be help jump start your re-imagining so that you can write the story that was meant to heal your heart and let you soar.
Care for the Caregiving – Inspiring the Lives of Those Who Care 
Locke's life turned on a dime when her vibrant Italian chef-husband was diagnosed with a rare bone cancer. She spent the next ten years in the trenches as a primary caregiver. Her journey taught her that providing care for another is a sacred act and that it teaches us the breath and depth of the human experience, if we let it. Today, she is a fierce advocate for the needs of family caregivers, supporting children through a family illness, and for creating community when it matters most.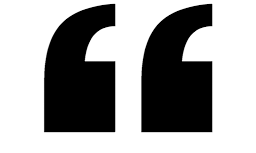 This beautiful memoir takes us on Tembi's personal journey of love, parenthood, and ultimately the loss of her husband, Saro. She learns to heal in the most beautiful way—through the support of three generations of women—and yes, there's Italian food. Lots and lots of Italian food!"
— Reese Witherspoon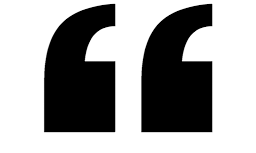 An utterly incandescent love story. Tembi Locke has written a deeply personal tale brimming with hope and inspiration. There is both great beauty to be found within loss, and also the opportunity for transformation for those who let life truly break them open. In this unforgettable memoir, Tembi shows us how powerful—and ultimately uplifting—that journey can be. You will be forever changed for having turned these pages."
— Claire Bidwell Smith, author of Anxiety: The Missing Stage of Grief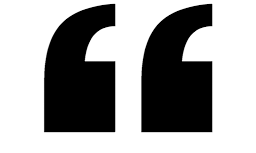 How does your love for your husband grow as a newlywed, a wife, a caregiver, and a young widow? How do you survive a love that was worth waiting for out in the rain? To try, Tembi Locke climbs volcanoes, cooks, and communes with her husband's family in a small town in Italy. From Scratch is a heartbreaking, but reassuring memoir of forgiveness. And Locke is a strong, joyful woman; a veteran actor who it turns out is a poet."
— Helen Ellis, bestselling author of American Housewife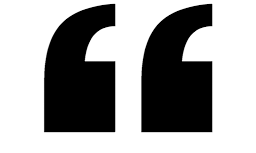 A marvelous memoir about taking chances, finding love, and building a home away from home. In From Scratch, Tembi Locke writes movingly about loss, grief, and the healing miracle of food."
— Laila Lalami, author of The Moor's Account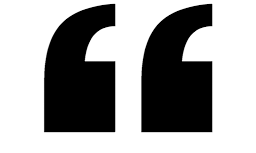 While Tembi's story is one of sorrow and loss, it is also a celebration of love, food, caregiving and family."
— New York Post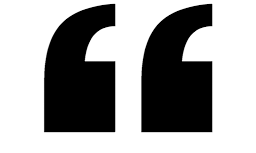 This memoir will reaffirm your belief in strong, enduring love."
— Refinery29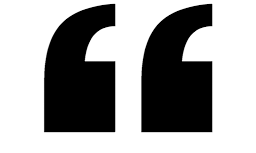 In her literary debut, actor and TEDx speaker Locke offers a warm memoir of romance, wrenching loss, and healing…A captivating story of love lost and found."
— Kirkus Review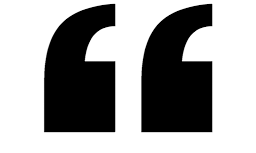 Tembi Locke's moving, vivid memoir is an epic cross-cultural romance, a tragedy, a tale of self-discovery and, best of all, a testament to the simple healing powers of good food."
— Shelf Awareness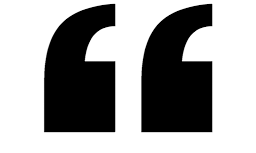 Actress and TEDx speaker Locke movingly describes the process of grieving and finding solace during three summers in Italy after the death of her husband…Locke's raw and heartfelt memoir will uplift readers suffering from the loss of their own loved ones."
— Publishers Weekly
"8 New Books and Memoirs Every Food-Obsessed Reader Will Love"

July 5, 2019
"Attica Locke and Tembi Locke Talk Sisterhood, Writing, and Being Brave"

June 12, 2019
"To Commemorate a Loved One's Death, Some Turn to the Comfort and Memories of Food"

June 3, 2019
"Houston Actress Tembi Locke's Memoir Tapped by Witherspoon Book Club"

May 31, 2019
"What Do Reese Witherspoon, Florence Welch and Andrew Luck Have in Common?"

May 10, 2019
"Reese Witherspoon's Newest Book Club Pick is a Memoir of Love, Parenthood and Loss"

May 1, 2019
"New Memoir is a Glorious Journey Through Love, Loss and Heartbreak"

April 27, 2019