Keke Palmer
Actress and activist striving to break down barriers for her generation
Keke Palmer is an actress, activist, singer, author, talk show host, and humanitarian. Her breakout role in the critically acclaimed film Akeelah and the Bee launched her career and she went on to star in The Wool Cap, alongside William H. Macy, and Ice Age. She has also starred in popular television shows including True Jackson VP, Scream Queens, and Grease Live! In 2019, Palmer co-starred alongside Jennifer Lopez and Constance Wu in the critically acclaimed film, Hustlers. 
Palmer has broken barriers from a young age, becoming the youngest actress to receive a SAG Award nomination in a lead actor category for her work in The Wool Cap at the age of 10 and starting her own film and television production company, titled Watch Out for Keke, at the age of 12. She was also the youngest talk show host in history, the youngest and first black Cinderella on Broadway, and the first black woman to star as Marty in the movie version of Grease Live!, an Emmy Award-winning special. Palmer also uses her social media platform to engage with her followers and bring attention to issues that matter to her.
Her book, I Don't Belong to You: Quiet the Noise and Find Your Voice, aims to encourage young women to live a life full of ownership, confidence, and freedom. The book is composed of Palmer's favorite inspirational quotes, journal entries, and memes. I Don't Belong to You tackles a multitude of issues that women often face, including identity, pressure, self-worth, love, sexuality, heartbreak, and family. Palmer tells the story of her challenges and triumphs which have helped her find her voice.
An accomplished singer and business woman, Palmer founded her own record label, Big Bosses ENT, and released a new album, The Boss, in summer 2019. She has received numerous awards and accolades, including the NAACP Image Awards, the BET's Youngstars Award, and the Spirit of the League Champion Award for her philanthropic efforts. She currently resides in Los Angeles, California.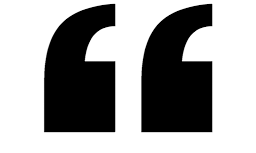 I want to share the importance of this book for young women trying to find their voice. I'm having my own daughters read it and you should also."
— Mehmet Oz, M.D. #1 New York Times bestselling author and Emmy Award-winning host of The Doctor Oz Show