Gabriella Rosen Kellerman, is an author, entrepreneur, and Harvard-trained physician with expertise in behavioral and organizational change, digital health, wellbeing, and AI. She has served as chief product officer and chief innovation officer at BetterUp, is the founding CEO of the healthcare technology company LifeLink, former Director of Health and Quality Products at Castlight Health, and an advisor to healthcare, coaching, and behavior change technology companies. She began her career in psychiatry and fMRI research and has worked on global mental health policy and interventions for the World Health Organization.
Her first book, Tomorrowmind, co-authored with Professor Martin Seligman, details a radical, future-proofed approach to work in a world where automation, globalization, and downsizing are an urgent and threatening reality. They provide essential plans and actionable advice for facing the uncertain future of work.
As a thought leader, Kellerman's work has been published and featured in The Atlantic, Scientific American Mind, JAMA, Harvard Business Review, Inc., Forbes, CNBC, and many more. She holds an MD with honors from Mount Sinai School of Medicine, and a BA summa cum laude from Harvard University.
Kellerman was awarded Harvard's Captain Jonathan Fay Prize, Hoopes Prize, Rothschild Prize, and Joseph Garrison Parker Prizes for her research. She received both the Eben-Fiske Harvard-Cambridge Fellowship and Frank Knox Memorial Fellowships for post-graduate studies. At Mount Sinai, Kellerman was honored with a Tylenol scholarship and the Gold Humanism award. In 2021, she was named to both the Software Report's top 50 Women in Software and to the Anchor List for Product. 

Building Resilience: Performance in the Whitewater World of Work
Resilience is a foundational skill for the modern professional. Over the course of our careers we navigate change, after change, after change, and we need to be able to keep coming back for more. How can we do that while remaining positive, energized, and productive? How can our organizations thrive despite constant disruption? Using data from hundreds of thousands of employees across industries, Dr Kellerman outlines five key skills that produce resilient outcomes: Cognitive agility, emotional regulation, optimism, self-efficacy, and self-compassion. Learn how to build all five and how to coach your teams to build them, too. Participants can expect to leave the session with a transformational toolkit to help themselves and their teams thrive through uncertainty and change.
Cultivating Creativity: How to Build an Innovation Mindset as Individuals, Teams, and Organizations
As technology automates the more rote parts of our work; and as the pace of change presents ever-more novel challenges; the jobs to be done by humans require more and more creativity, at every level of the organization. While we all have the ability to be creative, many of us don't think of ourselves this way or know how to build this skill. This session draws on Dr Kellerman's original research into how creativity manifests at work, and how it can be built. Learn about the four types of creativity in science and industry. Learn to identify these types in yourself, your team, and your organization. Then, go deep on the behaviors that help improve creativity for us and our teams. Participants can expect to improve their daydreaming, develop their ability to coach for creativity, and build their skills in eliciting richer creative outputs from themselves and their teams.
Redesigning HR: Organizing to Support Employee Success Now and in an Uncertain Future
One of the most significant barriers to a corporation's ability to support employee thriving is structural and woven deeply into the fabric of how we think HR has to work. 150 years ago, the corporation had separate, unrelated arms working on providing social welfare support for employees on the one hand, and instructional training on the other. Today, behavioral science, including performance science and neuroscience, have definitely demonstrated the inextricable link between psychological wellbeing and performance. Our most pressing employee challenges today – building resilience; navigating uncertainty; cultivating creativity; increasing belonging – sit at the nexus of two still separate functions: Benefits/Total Rewards and Talent/Learning and Development. How can we move beyond an outdated mental model for supporting employees in order to do so more effectively, more proactively, and more holistically? This session draws on Dr Kellerman's original research to explain how and why we came to today's structure; the downsides of the current structure; the potential value of a holistic approach; and the possible solutions. Ideally suited for forward thinking HR teams focused on preparing employees for the Future of Work.
Performance Culture
Leading Through Change
Meaningful Work
Belonging at Work
Connecting with Customers
Building Trust Across Difference
Happiness at Work
Wellbeing and Performance
Thriving in the "Future of Work"
Tomorrowmind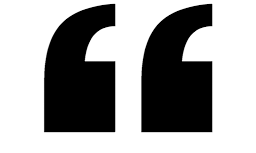 Evolution didn't equip us to meet the rapidly changing demands of the modern workplace—so what steps can we take to be happier and more resilient in our work lives? Tomorrowmind draws on cutting-edge research and real-life examples to provide deep insights as well as practical suggestions for flourishing at work. It's an indispensable resource to anyone navigating today's uncertain world."
– Gretchen Rubin, #1 bestselling author of The Happiness Project and host of the Happier with Gretchen Rubin podcast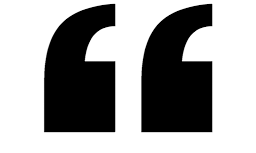 We are always told to live in the present. But the future holds our dreams, and may be the key to our happiness. In Tomorrowmind, Gabriella Kellerman and Martin Seligman masterfully navigate the newest science to show us how we can design our futures to thrive as individuals in work, relationships, and life."
– Arthur C. Brooks, Professor, Harvard Kennedy School and Harvard Business School, and #1 New York Times bestselling author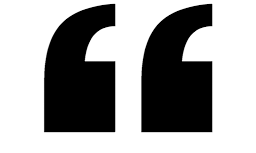 In this profoundly important and timely book, Kellerman and Seligman provide a blueprint for how all of us can rise to the challenge of the brave new world of work. Tomorrowmind is a scientifically grounded and eminently accessible book that will entertain you, inspire you, and teach you how to feel connected and happy at work and beyond."
– Sonja Lyubomirsky, Distinguished Professor of Psychology at the University of California, Riverside and author of The How of Happiness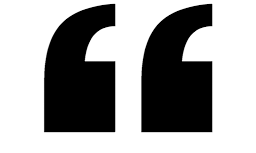 This book is a must-read guide to surviving and even thriving at work when there's potential for chaos around every corner. The skills in this book let you future-proof without leaving any part of you behind."
– Scott Barry Kaufman, author of Transcend
"We All Have Thoughts That Spiral Out of Control. This Expert Has the Secret to Easing Your Mind" 

February 25, 2023
"How to Get Better at Planning for the Future"

February 21, 2023
"Stressed By Work? You Can Tap Into Your Own Resilience"

February 2, 2023
"There's a Mental Health Crisis At Work Because Life is Changing Too Fast"

January 24, 2023
"How to Practice 'Prospection' (aka Future Thinking) To Infuse Life With More Joy and Meaning" 

December 30, 2022
"The Value of Belonging at Work"

December 16, 2019

"9 out of 10 People Are Willing to Earn Less Money to Do More-Meaningful Work"

November 6, 2018

"America's Loneliest Workers, According to Researchers"

March 19, 2018
"In Medical Decisions, Dread Is Worse Than Fear"

April 15, 2014

"Mobile Health Tech: From Novel Startups to Global Industry"

December 10, 2012

"The Extremely Personal Computer: The Digital Future of Mental Health"

October 3, 2012
"Studying Drugs in All the Wrong People"

September 1, 2012