Tiffany Shlain is an Emmy-nominated filmmaker, founder of the Webby Awards, and author of the national bestselling book 24/6: Giving up Screens One Day a Week to Get More Time, Creativity, and Connection, which won the Marshall McLuhan Outstanding Book Award. She has received over 80 awards and distinctions for her films and work, including being selected for the Albert Einstein Foundation's Genius: 100 Visions for the Future, NPR's list of Best Commencement Speeches, and by Newsweek as one of the women shaping the 21st Century. She is the cofounder of 50/50 Day, Character Day, and The International Academy of Digital Arts & Sciences and runs the Let it Ripple Film Studio in San Francisco. A world-renowned speaker known for her visually stimulating, provocative, and inspiring keynotes, she has spoken at institutions including Google, Harvard, and NASA, and was the closing speaker for TEDWomen and TEDMED.
With such a fast-paced and demanding career, Shlain also recognizes the importance of dialing back the noise. For the last decade, Shlain and her family turn off all screens one day a week for 24 hours for what they call their "Technology Shabbats." In her book,24/6: The Power of Unplugging One Day a Week, she explores how turning off screens can work wonders on your brain, body, and soul. Drawn from the ancient ritual of Shabbat, living 24/6 can work for anyone from any background. Shlain shares her story, offers lessons she has learned, and provides a blueprint for how to do it yourself. Along the way, she delves into the neuroscience, philosophy, psychology, and history of a weekly day of rest across cultures, making the case for why we need to bring this ritual back.
Tiffany's inspiring keynotes bring her one-of-a-kind messages to life with dynamic audience engagement, extraordinary visuals, and the captivating story of her going from founding The Webby Awards, as one of the few women in the Internet world at the time, to being a passionate leader in how taking breaks from technology regularly leads to more productivity, creativity, curiosity, teamwork, connection, and overall wellbeing. She is currently helping companies and people around the globe flourish in the new hybrid world with her talk, The Future of Work and Wellbeing.
Shlain is also a Henry Crown Fellow of the Aspen Institute and has advised former Secretary of State Hillary Clinton. She currently serves on the Leadership Board of the Center on Media and Child Health at Harvard's Boston Children's Hospital.  She has appeared on ABC's Good Morning America as an Internet Expert and has contributed articles for Harvard Business Review and CNN, and been featured in The New York Times, The Wall Street Journal, The Washington Post, and more
The Future of Work & Wellbeing: Creating the New Work/ Life Balance in Our New Hybrid World
A dynamic presentation with interactive components for employees and employers, together. As we reemerge from the pandemic, companies everywhere are asking: How do we work smarter? How do we maximize the benefits of technology (including remote work) while maintaining quality in-person office time? How do we create a work culture where both employers and employees can prosper? This talk offers effective answers for the new workplace. Reach out for more information. 
Reset, Reflect, Recharge: The Power of Unplugging One Day a Week
An inspiring presentation discussing how turning off screens one day a week can work wonders on your brain, body, and soul.  By doing this practice for over a decade, Internet pioneer and renowned filmmaker Tiffany Shlain and her family have gained more time, productivity, connection, and presence. Drawn from the ancient ritual of Shabbat, living 24/6 can work for anyone from any background. With humor and wisdom, Shlain shares her story, offers lessons she has learned, and provides a blueprint for how to do it yourself.
Making Things Happen: Turning an Idea into a Reality
From creating the Webby Awards, to making award-winning films and books, to her recent show at MoMA in NYC, Tiffany illuminates her process for taking an idea into action. In this riveting and highly visual talk, Tiffany shares creating space to have new ideas, developing projects with advisory boards, fundraising and marketing projects to produce supersonic launches into the world.
American Jewish Identity in the 21st Century
Known for updating Jewish ideas in creative and innovative ways, Tiffany will share through her projects (Sundance Film Festival hit film The Tribe, to Making of a Mensch and her Tech Shabbats) the ways in which Jewish wisdom and practice (including rethinking rituals for the 21st century) have transformed her life.
Getting to a Gender Balanced World that's Better For Everyone
A rousing reframing of women and power, highlighting the importance of shifting from a perspective of scarcity to one of abundance, and how to create a gender equitable world — one that works better for everyone: all races, all classes, all ages. She brings her film 50/50: The 10,000 Year History of Women + Power to life with this talk.
The Science of Character: How to Flourish in Today's World
Building off a decade of hosting a global initiative called Character Day, this talk explores in a highly entertaining and visual way the neuroscience and social science that shows how we can develop — in ourselves and in others — strengths like grit, gratitude, creativity, optimism, resilience, bravery, and self-control.
Filmmaking and Creativity
Leadership
Parenting and Technology
Building the Web We Want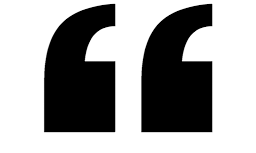 Tiffany always kills it but this year at Chicago Ideas Week she blew the audience away by performing her latest film, 30,000 Days, live onstage. The performance is a powerful and edgy examination of individual purpose in the context of the collective good."
 — Chicago Ideas Festival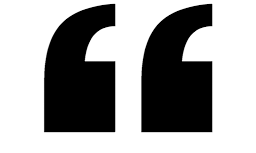 Tiffany's keynote address at The Women of Vision gala was the highest rated speakers we have ever had!"
— The Anita Borg Institute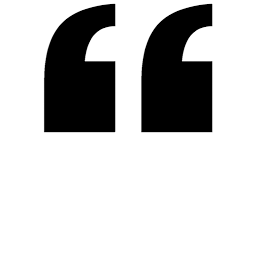 Tiffany Shlain demonstrates, with lyrical simplicity, our interdependence on one another and the interconnectedness of humanity with all life on earth. With a tightly synchronized dance between her powerful images and insightful words — with humor, and with a creativity all her own, Tiffany illuminates the issues that affect us all — including environmental degradation, dizzying technological innovation and population growth — and helps us to understand our inter-relationship with the world in a way that is both freeing and inspiring."
— Former Vice President Al Gore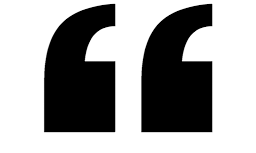 Director Tiffany Shlain delivered what was, improbably, both the most thought-provoking and the most personally emotional documentary of the whole festival. It will change your thinking, and what more can a documentary do?"
— Michael Dunaway, Paste Magazine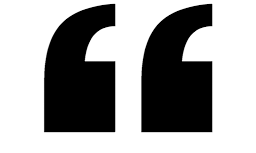 Indeed, Shlain's film does go wide — it's like a rubber band stretching in multiple directions while not breaking. Examining the ways in which technology can productively unite our global citizenry, her work details nothing less than the history of consciousness and its arrival within today's always-on, hyper-wired mind."
— Scott Macaulay, Filmmaker Magazine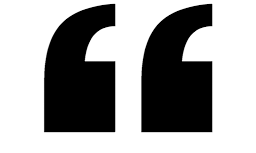 A highly energized romp through a myriad of ideas about where the human race is headed."
— James Greenberg, The Hollywood Reporter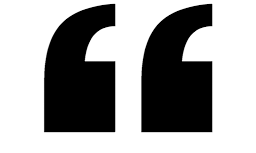 We were absolutely thrilled with Tiffany's presentation! We've heard it was the best luncheon speaker ever."
— Amy Vogel, Princeton Jewish Federation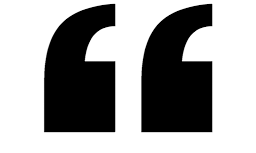 Put down your phone and pick up this book. I read it in one day, convinced that 24/6 is timeless and timely wisdom. Tiffany Shlain is a modern-day prophet, brilliant and incredibly funny in equal measure."
— Angela Duckworth, New York Times bestselling author of Grit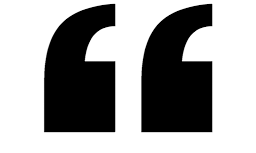 Here is the answer to the greatest collective and personal challenge of our time: reclaiming the essential dignity of being human in a digital age."
— Douglas Rushkoff, author of Team Human and Present Shock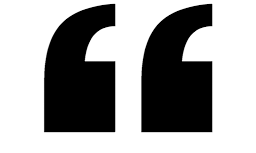 A wonderfully refreshing and practical roadmap to both slowing down time and having more of it."
 — Krista Tippett, host of On Being and bestselling author of Becoming Wise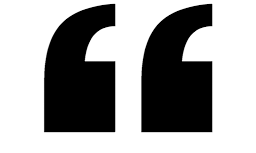 An unusual and essential guide. Here is a place to turn if you feel there's something missing in our modern world."
— Jaron Lanier, bestselling author of Dawn of the New Everything and You Are Not a Gadget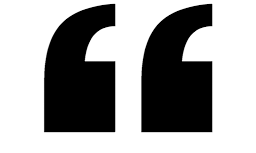 Well-written and well-reasoned. Shlain offers families excellent ideas for taming digital monsters. I recommend it to all parents who have struggled to set limits on screen time."
— Mary Pipher, author of Women Rowing North and Reviving Ophelia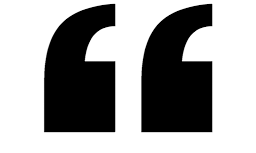 Tiffany Shlain is a 21st Century Marshall McLuhan, reminding us that having the best of both worlds is not getting consumed by one."
— Jean Rogers, Author of Kids Under Fire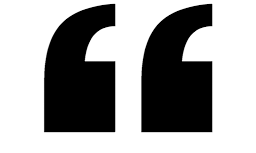 …Shlain delivers a moving family story, documenting the connections that make the need for the Shabbat important in the first place."   
 — Sherry Turkle, Author of Reclaiming Conversation and Alone Together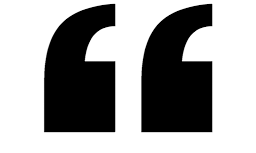 . . . She convinced me . . . that a day of disconnection is a path towards reconnection to the rest of our lives."
 — Vint Cerf, VP and Chief Internet Evangelist, Google and co-founder of the Internet Society.
"How managers can make time for their own work"

October 28, 2021
"Turn Tech to Your Advantage in the New Hybrid Workplace"

June 23, 2021

October 22, 2019
"How to Wean Your Kids—and Yourself—Off Screens"

May 15, 2021
"'Screen time' has gone from sin to survival tool"

April 9, 2020

"How taking a break from tech for Shabbat brought new purpose to this Internet pioneer's life"

September 27, 2019
"24 hours, no screens. Could you give up tech for one day each week?"

January 17, 2020
"8 Reasons Why You Should Unplug One Day A Week"

September 24, 2019

"9 Ways To Get Crazy Productive and Find Your Real Power"

November 3, 2016
"In Praise of Being Unproductive"

September 1, 2019
"Why the Webby Awards Founder Goes Tech-Free Once a Week"

August 20, 2018
"Gender Equality Going Coast-to-Coast"

May 9, 2017