Dorothy Wickenden Staff Writer at The New Yorker and Author of The Agitators and Nothing Daunted
Dorothy Wickenden, a staff writer at The New Yorker, was the executive editor of the magazine for twenty-six years, and she hosted its podcast The Political Scene from 2007-2022. A former Nieman Fellow at Harvard, Wickenden was the national affairs editor at Newsweek from 1993-1995, and before that was the longtime executive editor at The New Republic.
She is the author of The Agitators: Three Friends Who Fought for Abolition and Women's Rights, which was named a Los Angeles Times Best Book of the Year, won the Christopher Award, and was a Chautauqua Prize Finalist. The book is a riveting and revelatory historical narrarive, told through the stories of three women – Harriet Tubman, Frances A. Seward, and Martha Coffin Wright – in the years before, during, and after the Civil War. Through richly detailed letters from the time and exhaustive research, Wickenden traces the second American revolution, which these women fought to bring about, the toll it took on their families, and the lasting effects that this transformative period had on the country.
Wickenden is also the author of the New York Times bestseller Nothing Daunted: The Unexpected Education of Two Society Girls in the West. It tells the captivating true story of Dorothy Woodruff and Rosamond Underwood, two restless society girls who, bored by formal luncheons, charity work, and the men who courted them, left their families in Auburn, New York, in the summer of 1916 to teach the children of homesteaders at a new school on a remote mountaintop in northwestern Colorado. Nearly a hundred years later, Wickenden, the granddaughter of Dorothy Woodruff, found the teachers' buoyant letters home, which captured the voices of the settlers, the students, and other unforgettable pioneers the women got to know. Nothing Daunted is an exhilarating saga about two eastern women who were changed forever by their year in the still-Wild West.
Wickenden is a sought-after speaker who lectures at schools and universities, historical societies and museums, women's organizations, and libraries. She talks about American social and political change through the stories of ordinary people. Focusing on the convulsions of the mid-19th century and of the westward expansion, she connects these movements to some of the upheavals we are experiencing today.
Wickenden lives with her husband in Westchester, New York.
The Agitators: Three Friends Who Fought for Abolition and Women's Rights
Nothing Daunted: The Unexpected Education of Two Society Girls in the West
Praise for The Agitators: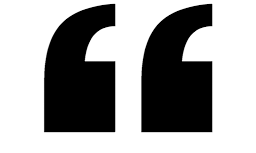 The Agitators tells the story of America before the Civil War through the lives of three women who advocated for the abolition of slavery and for women's rights as the country split apart. Harriet Tubman, Martha Coffin Wright, and Frances A. Seward are the examples we need right now—another time of divisiveness and dissension over our nation's purpose 'to form a more perfect union.'"
—Hillary Rodham Clinton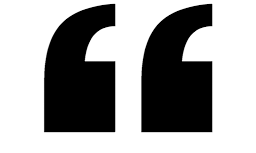 This collective biography draws out the distinct voices of its characters while molding them into a rich ensemble."
—New York Times Book Review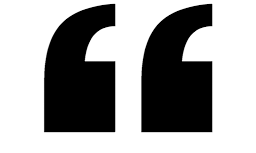 This is an extraordinary peek into the lives of three women who courageously pushed past the tight worlds that confined them to create the bones and muscle of the freedom movements that we now know. That they walked in a land of giants – Lincoln, Lee, John Brown – is no surprise. That they knew one another, were giants themselves, and accorded second class status is no surprise either. The treat is the refreshing decency, skillful ease, and extraordinary skill with which their stories are intertwined, showing how each pressed against the seams of imprisonment with such force and resilience that their collective song continues to resonate today. That is why Dorothy Wickenden is one of the deans of our game."
—James McBride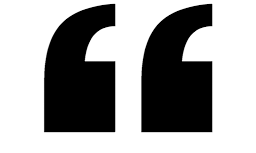 The Agitators is an impressive narrative of three women who were at the center of a burgeoning movement. Their trailblazing path is captured and related deftly by the author, their triumphs and tragedies narrated emphatically for a modern audience. All three women lived and breathed for the freedom of all men and women, selflessly giving as much as they were capable. An A+ historical narrative."
—San Francisco Book Review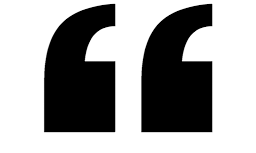 An original portrait of three original women who muscled aside expectations, obligations, and neighborhood gossip for the sake of their consciences.  Dorothy Wickenden not only resurrects these unlikely agitators but plunges us deep into their volatile world, with a supporting cast that includes Julia Ward Howe, Elizabeth Cady Stanton, and Abraham Lincoln.  This is rich and rousing history, crisply and intimately rendered, its moral collisions vivid and vital on the page."
—Stacy Schiff, author of Cleopatra and The Witches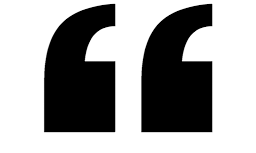 Wickenden does a brilliant job of weaving all the complicated threads together, telling a compelling story that we thought we knew well. This is history at its best: personal, powerful, and inspiring."
—Marissa Moss, New York Journal of Books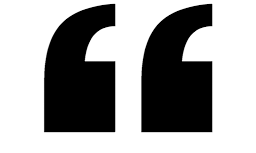 Dorothy Wickenden seamlessly weaves together the lives of her protagonists with the times that influenced them, and that they in turn profoundly affected. Vivid, enlightening, and engrossing, here is the story of three women who are fixtures of history but whose relevance to the present could scarcely be more apparent."
—Jelani Cobb, Professor at the Columbia School of Journalism and the author of The Substance of Hope: Barack Obama and the Paradox of Progress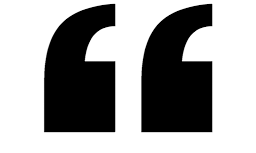 When writing about the Civil War era, focus is everything: how it is seen depends entirely on who is seeing it. In The Agitators, Dorothy Wickenden has fortunately chosen three brilliantly engaging characters. The result is unexpected, original, and profoundly illuminating."
—S.C. Gwynne, author of Hymns of the Republic and Rebel Yell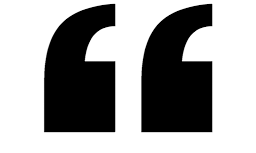 An epic and intimate history. . . . Wickenden's commitment to keeping her trio in the frame and in focus showcases prodigious narrative control. The Agitators is a masterpiece, not least, of structure. . . . . Entwining these three asymmetrical lives as deftly as Wickenden does proves illuminating."
—Jane Kamensky, New York Times Book Review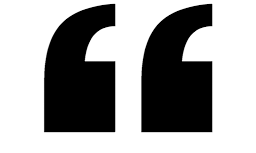 Inspiring and important – and a rousing good read – The Agitators reminds us how, even in the darkest of times, there is light. And when a few fierce women join forces against that darkness, they can win."
—Jeannette Walls, author of The Glass Castle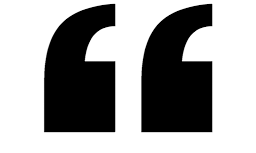 As a revolutionary, Harriet Tubman made many allies, none more important than her Auburn, New York, neighbors Martha Wright and Frances Seward. Wright, a middle-class Quaker, and Seward, the wealthy wife of a famous statesman, learned their activism from the abolition and women's rights movements that surrounded them, as well as from Tubman's incomparable example. This is a unique, lyrically written, exhaustively researched, triple biography of epic proportions about three women, mothers and organizers all, woven into a single narrative about their activist struggles before and during the Civil War. Their lives burst from these pages, as do the crusades that began the liberation of African Americans and women across the nineteenth century. Wickenden possesses a novelist's eye for detail and a historian's passion for story, in a book about women with no formal political rights who changed their world."
—David W. Blight, Yale University, author of Frederick Douglass: Prophet of Freedom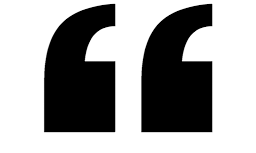 Absorbing and richly rewarding . . . . [Wickenden] traces the Auburn women's lives with intelligence, compassion, and verve . . . [and her] assessment of the era leading up to the Civil War will resonate with readers in our own fractious era."
—Melanie Kirkpatrick, Wall Street Journal
Praise for Nothing Daunted: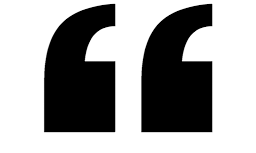 From the elite ethos of Smith College to the raw frontier of northwestern Colorado, two friends dared to defy the conventions of their time and station. Dorothy Wickenden tells their extraordinary story with grace and insight, transporting us back to an America suffused with a sense of adventure and of possibility. This is a wonderful book about two formidable women, the lives they led—and the legacy they left."
—Jon Meacham, Pulitzer Prize-winning author of American Lion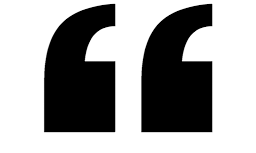 In Nothing Daunted, Dorothy Wickenden has beautifully captured a world in transition, a pivotal chapter not just in the life of her bold and spirited grandmother, but also in the life of the American west. Dorothy Woodruff and her friend Rosamond are like young women who walked out of a Henry James novel and headed west instead of east. Imagine Isabel Archer wrangling the ragged, half-wild children of homesteaders, whirling through dances with hopeful cowboys, and strapping on snowshoes in the middle of the night to urge a fallen horse onto an invisible trail in high snowdrifts, and you'll have some idea of the intense charm and adventure of this remarkable book."
—Maile Meloy, author of Both Ways Is the Only Way I Want It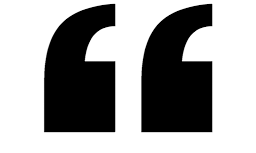 A superb, stirring book. Through the eyes of two spirited and resourceful women from the civilized East, Wickenden makes the story of the American West engaging and personal. A delight to read."
—Susan Orlean, author of The Orchid Thief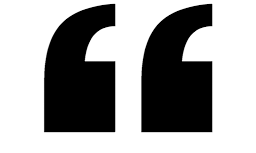 Wickenden has painstakingly recreated the story of how that earlier Dorothy and her friend Rosamond Underwood embarked on a brief but life-changing adventure, teaching the children of struggling homesteaders… Wickenden lets their tale of personal transformation open out to reveal the larger changes in the rough-and-tumble society of the West…Fascinating…scenes emerge with a lovely clarity"
—Maria Russo, New York Times Book Review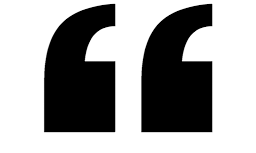 A superb biography… Wickenden summons up the last moments of frontier life, where books were a luxury and, when blizzards hit, homesteader's children would ski miles to school on curved barrel staves… Nothing Daunted also reminds us that different strains of courage can be found, not just on the battlefield, but on the home front, too."
—Maureen Corrigan, Fresh Air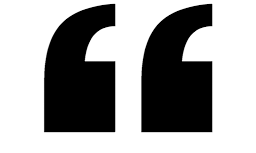 An enchanting family memoir…A brilliant gem of Americana."
—Washington Post Book World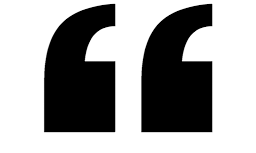 Wickenden is a very good storyteller, and bracingly unsentimental. The sweep of the land and the stoicism of the people move her to some beautiful writing."
—Joan Acocella, Newsweek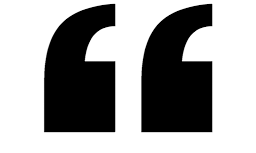 A great story, with a richly appealing character at the center…a tale of the triumph of determination over adversity…wonderfully American."
—Slate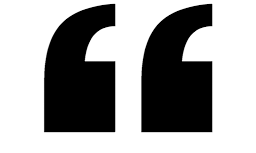 Dorothy Woodruff and Rosamond Underwood come alive in Nothing Daunted, Dorothy Wickenden's fascinating slice of social history… Their story is blessed with a cast of supporting characters that novelists would envy."
—USA Today